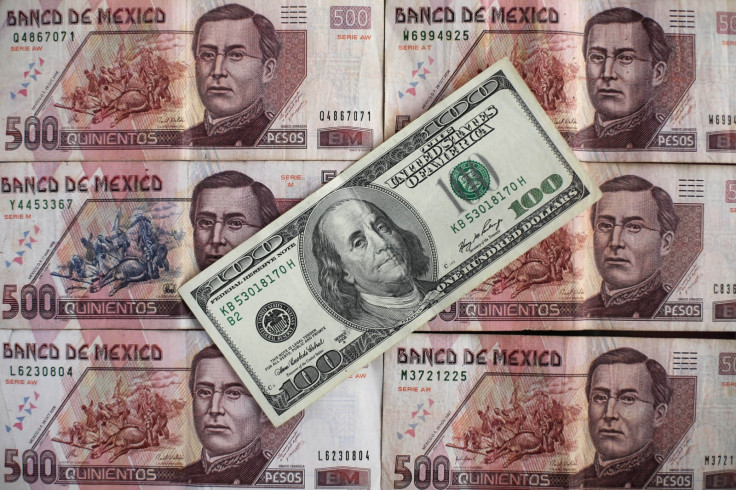 With just three days to go for the US elections, Mexico is preparing for what could very well be a volatile future for its economy. The Central Bank and finance ministry have reportedly been in talks to come up with a contingency plan in case of "adverse" results following the 8 November vote.
Central Bank Governor Agustin Carstens, who had previously stated that Donald Trump would affect his country like a "hurricane", opted not to directly point the finger at the Republican candidate in his statements to Milenio TV.
"If the adverse scenario manifests itself, it's possible that Mexican authorities will respond in some way," Carstens said. "It's a contingency plan that we're talking with the finance minister about. We hope we don't have to use it."
The governor also explained that Mexico's economy was at risk no matter who won the elections. "Either way, we the authorities would need to adjust our policy position if it's necessary," he added but did not provide details of the contingency plan.
The peso has already witnessed a rocky decline as Trump's popularity rises, falling by 11% against the dollar. The plunging value has been directly attributed to the presidential candidate's promises to build a wall along the US-Mexican border and renegotiate trade deals.
Finance Minister Jose Antonio Meade, however, told Televisa on 2 November that there was no use intervening in the market right now, comparing it to "pouring drops of water into the ocean".
"It is not an instrument that would work," he said.
Economists at 4Cast predicted that in the case of a Trump win, the Bank of Mexico will attempt to smooth the transition using a combination of currency reserves and rate hikes.
Juan Carlos Alderete, a currency strategist at Grupo Financiero Banorte SAB in Mexico City told Bloomberg that at least "a sizable increase" in the key interest rate could be expected. "Let's say 100 to 150 basis points, and additional measures in terms of fiscal spending to reduce spending even more than what has been already set," he said.