Donald Trump defends comments on Mexican immigrants in newly released deposition
The GOP nominee said the controversial comments were planned, but maintained they were not scripted.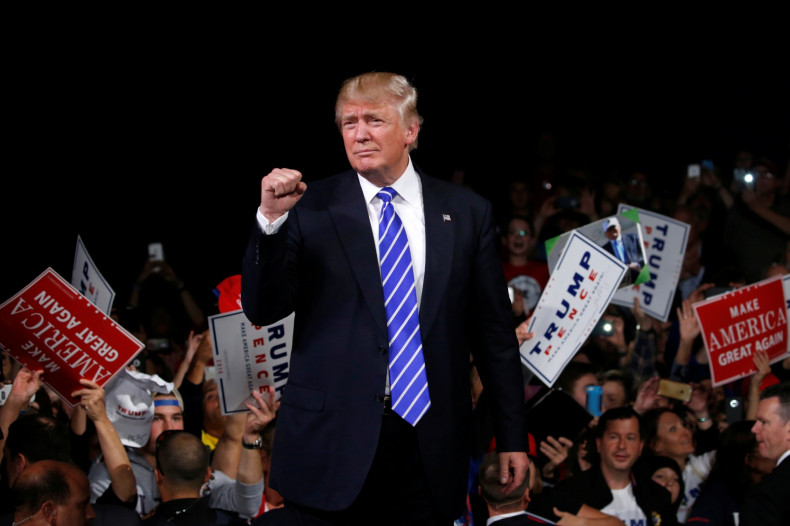 Republican nominee Donald Trump acknowledged in a newly released deposition that his controversial comments about Mexican immigrants in the US were planned. The deposition was released on Friday (30 September) after several news organisations, led by Buzzfeed, sued to have the video unsealed.
Trump noted that he did not know if his comments hurt the business of celebrity restaurateur Geoffrey Zakarian, who is locked in a fierce legal battle with the real estate mogul, or his personal brand.
In a videotaped deposition on 16 June, Trump maintained that his remarks, calling Mexican immigrants "rapists" and drug dealers, were planned in advance, but noted they were not scripted. The remarks led to Zakarian to pull out of a lease in Trump's new Washington hotel. Chef José Andrés also pulled out of a planned restaurant at the same hotel, The Guardian reported.
Trump said he did not know why Zakarian would want to terminate his lease with him after his comments. "I don't understand why, why they did this," he said. "I'm running for office. I obviously have credibility because I now, as it turns out, became the Republican nominee running against ... we have a total of 17 people that were mostly senators and governors, highly respected people. So it's not like, you know, like I've said anything that could be so bad."
"You've taken the position that the media has misinterpreted your comments and liberal groups have misinterpreted your comments," Zakarian's attorney said.
"Well, I don't know," Trump responded. "Some have misinterpreted and some haven't. The voters, I don't think have. I got more votes than anybody in the history of the Republican party primaries, by a lot, and you know, that's pretty mainstream when you think about it...It's possible that I'll help him as opposed to hurt him...If he had the restaurant, it would be helped as opposed to hurt...I've tapped into something and I've tapped into illegal immigration, I've tapped into other things also. When you get more votes than anybody in the history of the party...that's pretty mainstream when you think about it."
The GOP nominee said the remarks should not be considered controversial because "I've been making this statement for many years. This is not just new." Trump's comments also cost him business deals with Macy's, Seta, Univision, NBC and Turnberry and Lifestyle, a Dubai-based retailer, The Daily Beast reported.