Mexico: Thousands on evacuation alert as Popocatépetl volcano threatens to blow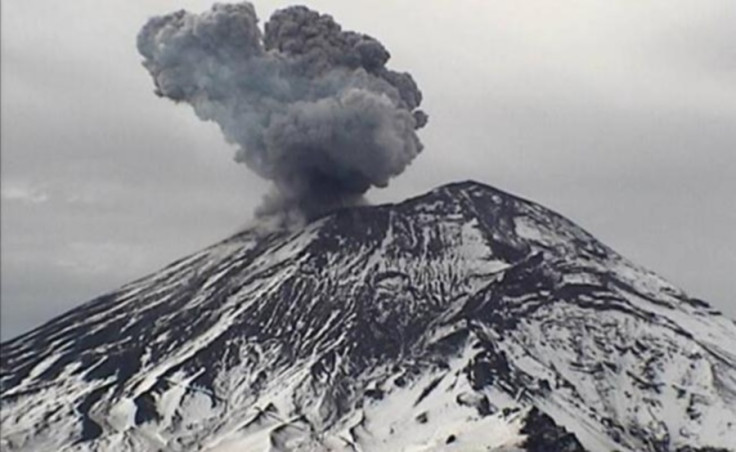 Thousands of people are preparing to be evacuated from the blast zone of the huge Popocatépetl volcano, just 35 miles from Mexico City, after smoke and ash began bellowing a mile into the earth's atmosphere. The volcano has been showing warning signs that it could blow its top for the first time since 2000, but in the past day the National Centre for Disaster Prevention (Cenapred), has monitored increased activity.
Cenapred have said that since Friday 22 January, 68 exhalations and low amplitude composite explosions of steam, gas and sometimes low ash content were identified billowing from the top of the peak. When Popocatépetl last saw a major eruption, 41,000 people evacuated in advance averting a major humanitarian disaster.
This time Mexican citizens within 10 miles of the mountain have been placed on yellow alert which means that they should be ready to escape immediately if activity increases. Chances are that the eruption will not affect Mexico City, which is the world's fourth biggest city, with 20 million people.
Scientists monitoring Popocatepetl, which sits on the so-called Pacific ring of fire, registered some explosions with large emissions of steam, gas and ash. They have urged residents not to approach the volcano and especially the crater because of the danger of falling ballistic fragments that could kill.
The 5,426 metre peak which is covered in snow and ice has erupted more than 20 times since 1519. Also in Mexico, another volcano, located in the southwestern state of Colima, could also be about to blow for the first time in 100 years, after expelling a 1.8 mile high cloud of smoke and ash.
Popocatépetl has been nicknamed Don Goyo and comes from the mountain's association in the lore of the region, with San Gregorio or Pope Gregory I with "Goyo" being the shorter version of the name.
According to Mexico's Disaster Prevention Centre, on Wednesday (20 January) the volcano emitted 16 "low intensity exhalations" and three major explosions, with activity increasing since then. The Ministry of the Interior has said that they expect continued "low explosive activity on an intermediate scale", with mild to moderate ash falls in nearby towns.
© Copyright IBTimes 2023. All rights reserved.