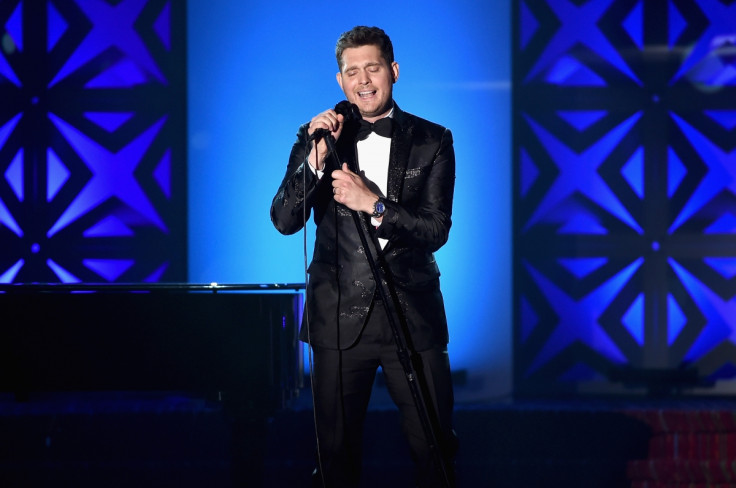 He has serenaded millions of couples over the years with his alluring love songs, so it is only right that Michael Buble's music is celebrated today (9 September) on his 40th birthday. One of the music industry's favourite crooners, the Canadian singer has sold more than 30 million records worldwide and has earned three number one albums in the UK.
The soon-to-be father-of-two shot to fame with his eponymous album in 2003, which reached the top 10 in the charts in both the UK and his native Canada after selling three million copies worldwide. His follow-up LP In Time earned the singer his first number one in 2005 and featured his notable cover of Nina Simone's classic Feeling Good.
From then on, Buble forged a career as the king of covers, recording his own versions of iconic songs from the likes of Frank Sinatra, Ella Fitzgerald and even modern pop stars, such as Beyonce and Kanye West. Despite his success, which has included selling out many dates at London's O2 Arena, Buble remains just as humble as ever.
Reflecting on his achievements in an interview with The Telegraph in 2013, the singer said: "When my manager says, 'I wonder if we're going to sell two million or eight million', I'm thinking, 'Yeah, either is a great bonus, but let's hope my wife is healthy and my kid is healthy'.
"I'm 37-years-old and I'm starting to think, what's it all about? It surely isn't about how many records I can sell or how many stadiums I can fill. My perspective has definitely changed. I have no drama to tell you about. I wish I could say these songs came from misery or heartbreak."
Either way, Buble has a knack of making an already well-known song his own, so to mark his milestone birthday, IBTimes UK looks back at his best covers so far...
Cry Me A River (2010)
Originally sung by: Julie London and Ella Fitzgerald
Feeling Good (2005)
Originally sung by: Nina Simone
Crazy Love (2010)
Originally sung by: Van Morrison
All I Want For Christmas Is You (2011)
Originally sung by: Mariah Carey
Me And Mrs Jones (2007)
Originally sung by: Billy Paul
Come Fly With Me (2004)
Originally sung by: Frank Sinatra
Milkshake (2014)
Originally sung by: Kelis
Happy 40th birthday, Michael Buble!