Fifty Shades Darker: Dakota Johnson was 'afraid' to work on sequel with new director James Foley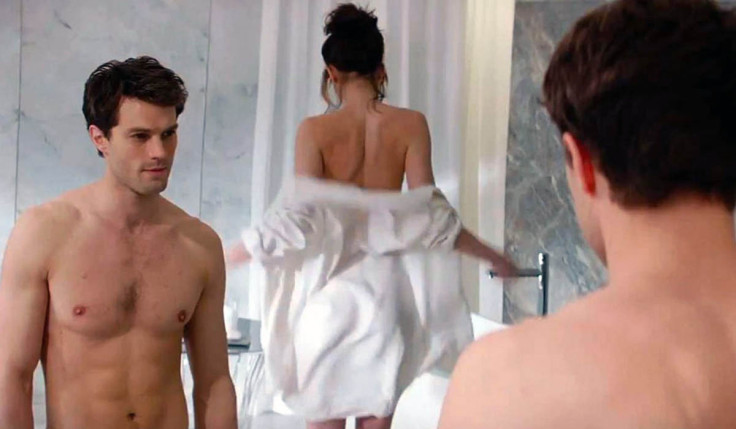 Change can be daunting for anyone so it is understandable that Dakota Johnson was wary about working with a new director on Fifty Shades Darker. House Of Cards director James Foley has hopped on board to helm the Fifty Shades Of Grey sequel and Johnson admits she momentarily panicked about the prospect.
Sam Taylor-Johnson, who directed the first instalment of the erotic franchise, dropped out of Darker in March prompting movie studio Universal Pictures to hire Foley, 61. Explaining her reaction to working with the director, Johnson, 25, told Empire: "It's quite exciting. There was a moment of being afraid, because I didn't know what it was going to be like.
"I had an experience with Sam [Taylor-Johnson] and then that all went away. Now I'm excited. I think James is a talented film-maker. How often do you get to reconvene with the same people and have a different spin?" When asked if she has met Foley and what approach he will be taking with the sequel, Taylor-Johnson replied: "I have. You'll just have to see when the movie comes out."
The X-rated Fifty Shades franchise is certainly a stark change for Foley, whose previous credits include TV shows Hannibal and Wayward Pines. Johnson will be reprising her role as sexually inexperienced student Anastasia Steele while Jamie Dornan will return as S&M-obsessed businessman Christian Grey.
In March, Taylor-Johnson, 48, announced she was stepping down from her director position, saying in a statement: "Directing Fifty Shades Of Grey has been an intense and incredible journey for which I am hugely grateful. I have Universal to thank for that.
"I forged close and lasting relationships with the cast, producers and crew and most especially with Dakota and Jamie. While I will not be returning to direct the sequels, I wish nothing but success to whosoever takes on the exciting challenges of films two and three."
Fifty Shades Darker is set for release in February 2017 while the third instalment of the trilogy is scheduled to hit cinemas in 2018.
© Copyright IBTimes 2023. All rights reserved.