Michael Fassbender gushes about falling in love with Alicia Vikander while filming Light Between Oceans
Fassbender says he met Vikander on movie set and they have been seeing each other since.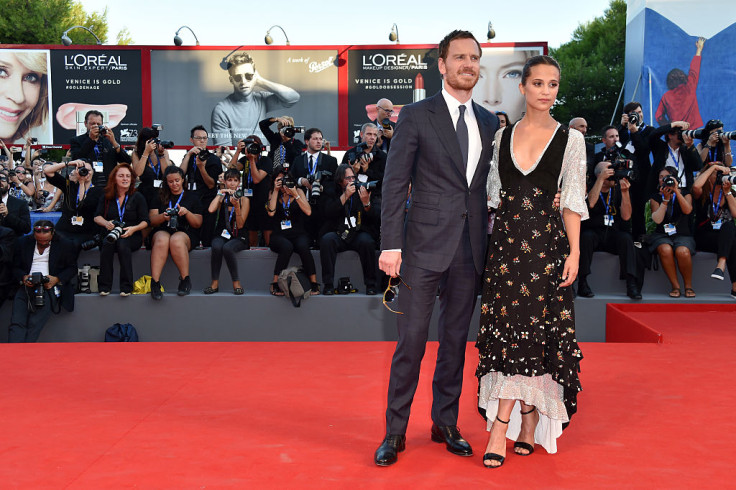 Lovebirds Michael Fassbender and Alicia Vikander were all smiles while posing together at the red premiere of The Light Between Oceans on Thursday (September 1) at the 2016 Venice Film Festival in Italy..
The X-Men: Apocalypse actor gushed about his lady love, Vikander and revealed that they fell in love on the movie set. Fassbender told while appearing at ABC's show Good Morning America, "Yeah. She's such a fierce performer. She's so brave. She's not afraid to bring ugly personality traits to the forefront in characters. So I was really impressed by her immediately."
The couple started dating in 2014 while shooting their upcoming film, The Light Between Oceans, but took a brief break in September 2015. The couple even shared a sweet kiss at the Oscars in February, 2016 when Alicia won the Best Supporting Actress for her role in The Danish Girl.
Fassbender and Vikander play a married couple in the movie based on 2012's novel by M.L. Stedman's with the same name. The synopsis for the romantic period drama film written and directed by Derek Cianfrance reads as follows:
Tom Sherbourne (Michael Fassbender), a lighthouse keeper and war veteran, and his wife Isabel (Alicia Vikander) are living off the coast in post World War I Western Australia. One day, the couple rescue a baby girl who has washed up on an adrift rowboat and decide to informally adopt her as their own, whom they name Lucy. But as Lucy grows older, Tom and Isabel discover the consequences of raising the child when a visit to the mainland and an encounter with a particular woman (Rachel Weisz) threatens to break apart their blissfully happy family.
The Light Between Oceans is set for release on 2 September, 2016.
© Copyright IBTimes 2023. All rights reserved.