Arrow will go back to its roots when the show returns with its fifth season on 5 October, at 8pm EST on The CW network. Oliver Queen will be seen mentoring three new recruits to fill up for Thea and John Diggle, as a new villain Prometheus arrives in Star City.
The newly-elected mayor of Star City will mentor three amateur vigilantes including — Wild Dog aka Renee Ramirez, faux Canary aka Evelyn Sharp and Palmer Tech employee Curtis Holt. Executive producer Wendy Mericle spoke to TV Line about Oliver being a mentor. "The biggest difference is he's just more experienced" coming into season 5. "He's older, and he's been through more."
This doesn't imply that Oliver will be nice to his new recruits. According to Mericle, "He appreciates more the significance of being a teacher and what that means. In terms of this universe of martial arts and fighting and training people and what that means, he's learning there's value in being a mentor."
In a separate interview with Entertainment Tonight, the producer said the show is going back to its roots for season 5. Mericle said, "It's nostalgic, going back to our roots in season one and really revisiting what everyone loved about that first season."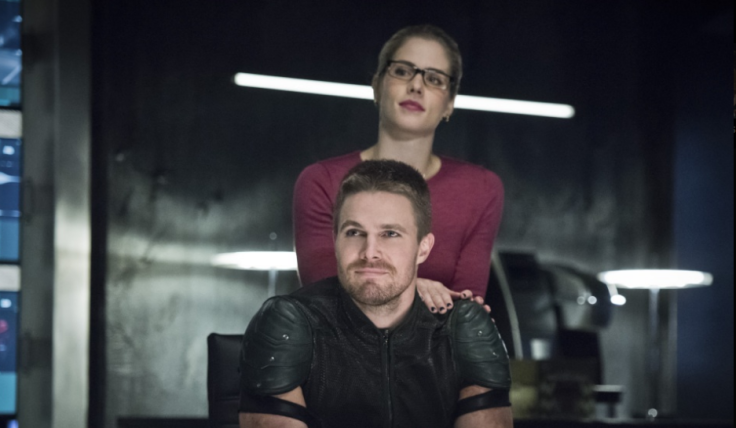 The producer also spoke about Oliver and Felicity Smoak's future, given that they are the only two remaining members of the original team. "They're not together when we come back. Oliver's in this space now where he's got two huge full-time jobs and he's trying to figure out where he is the most effective," Mericle said.
She continued, "Felicity is still dealing with — she directed a missile at 20,000 people and they died. This is the first time she's coming face to face with the reality of 'Oh my god, I'm responsible for the deaths of [all these] people. For where they both are character-wise, the relationship is not at the top of their priority list right now."