Michael Gove Education Officials Branded Racist over Free School for Black Youths
Diapsora Free School in poor part of south London 'too black' for education officials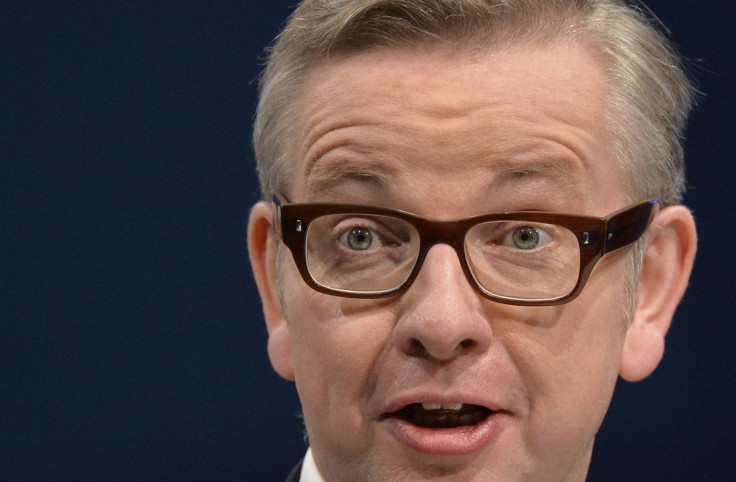 Officials working for education secretary Michael Gove have been accused of racism by a woman who has repeatedly tried and failed to open a free school for vulnerable children.
Kay Johnston wanted to found a school in deprived Lewisham, south London, devoted to helping black boys steer clear of crime via strong mentoring and work placements.
But her plan to open the Diaspora Free School has been rejected four times by Gove's education department since 2010, creating uncertainty for youngsters and leaving Johnston, 57, fuming about the fate of her project.
In an open letter to Gove, Johnston – who has spent 33 years in teaching - told him that her bid had been discriminated against and that she had been forced on a "horrific journey" by his department.
She told Gove: "I would like to believe the perception is wrong but it is said that in Great Britain anyone should feel that the colour of their skin would be an impediment to success."
One reason given by officials to Johnston for rejecting the application was that it was "for the black community." A note penned on the application at Whitehall read: "The proposers are African Carribbean and all their mentors are black."
The Diaspora school was deemed to exclude the rest of the community.
Johnston fired off her letter after a High Court battle in which the judges ruled that the education department had to change its procedures to measure the impact on equality of applications to open free schools.
Johnston told Gove: "We have been on a horrific journey that I would not wish on my worst enemy. The constant shifting of goalposts and the duplicity of those who act on your behalf continue to deprive those in real need of the qualifications of education which they deserve."
A Cambridge admissions tutor also accused officials at Gove's department of racism over the bid. Dr Michael Hrebeniak, who was set to be a governor at Diaspora, said he that "had no qualms" about citing racial discrimation after officials rejected the project in 2011.
Stating she had been reluctant to raise claim of racial discrimination by Gove's department, Johnston branded the situation a disgrace and told News Shopper: "I hadn't wanted to go along this line, but yes, I believe there was some degree of discrimination."
A Department for Education spokesman said: "Ministers approve only applications which have the best chance of success and meet our strict criteria. Our judgment was Diaspora's application did not meet this high bar."
© Copyright IBTimes 2023. All rights reserved.