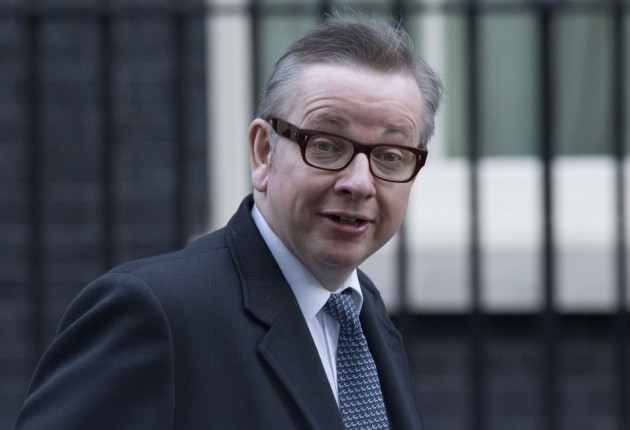 Education secretary Michael Gove has been forced abandon his plan to scrap GCSEs and replace them with new English Baccalaureate.
The U-turn on his flagship plan is expected to be announced later in the House of Commons. The decision follows pressure from the Liberal Democrats - part of the coalition government - as well as other MPs, teachers and regulators.
Announced in September, Gove had planned to impose the exam shake-up in September 2015.
The reversal has been described as a "humiliating climbdown" by Labour for Gove, who is seen as one of the most senior Tory cabinet members and potential future leader.
Gove is expected to announce his other changes for the reformal of GCSEs, including reducing the amount of course work in GCSEs.
Gove had originally planned to introduce the new EBacc certificate in England in the five core academic areas of English, maths, science, languages and humanities - history or geography.
The new EBacc certificate aimed to have a tougher syllabus and each subject would have a single examination board, which Gove argued would prevent boards "dumbing down" standards.
There would then be an exam at the end of the course in what would be a return of the O-level style qualification.
However, officials warned this plan would fall short of EU rules on public service contracts and be open to judicial review.
Following the news of the U-turn, shadow education secretary Stephen Twigg said Gove should have listened to the criticisms from MPs and teaching unions.
He said: "This is a humiliating climbdown from Michael Gove.
"It shows why he should have listened to business leaders, headteachers and experts in the first place and not come up with a plan on the back of an envelope.
"Pupils and parents need certainty now. Michael Gove must now make clear whether he will abandon his narrow, out of date plans altogether or merely try to delay them.
"He needs to go back to the drawing board and develop a curriculum and exam system that meets our future challenges as a country."
This is the second time Gove has had his plans to completely reform the GCSE model scrapped. Last year, Nick Clegg blocked his plans to replace GCSEs with a two-tier exam system, arguing it was a a return to O-levels and CSEs.
'Welcome decision' over GCSE U-turn
Christine Blower, general secretary of the National Union of Teachers, has welcomed the reversal by Gove.
She said: "This is really good news. Michael Gove has for once listened to sense. The English Baccalaureate Certificates were universally condemned by everyone from the teaching profession to bodies representing the arts, sport, business, technical and design groups and the education select committee.
"This is a victory for all those who have campaigned against this ill- thought out reform to GCSEs. The Education Secretary must now learn a lesson from this fiasco and consult with those who know far more than he appears to do about education. We need an examination system that is robust and challenging but one which recognises talents and skills that go beyond a limited range of subjects".
Brian Lightman, general secretary of the Association of School and College Leader, added: "This is an extremely welcome decision. ASCL has never believed that GCSE is beyond repair and has been advocating this course of action for many months.
This decision will provide an opportunity to improve the existing qualification and will be warmly welcomed by the profession."