As Theresa May began her first full day as the new UK prime minister, people across the country tuned in to find out who would form her new government – and who would be sacked. As the new British leader began the cabinet reshuffle, many took to social media to react.
Among the high profile changes were the sackings of Justice Secretary Michael Gove and Education Secretary Nicky Morgan. Rumours (that later proved unfounded) of Health Secretary Jeremy Hunt being removed from his role also caused much speculation among the public.
A number of key positions have already been filled in May's cabinet, including Philip Hammond as chancellor, Boris Johnson as foreign secretary, Amber Rudd as home secretary, Michael Fallon as defence secretary, David Davis as Brexit secretary and Liam Fox as international trade secretary. The UK's second female prime minister is expected to announce more women in her cabinet. Her first key one was to appoint Liz Truss to replace Michael Gove as justice secretary.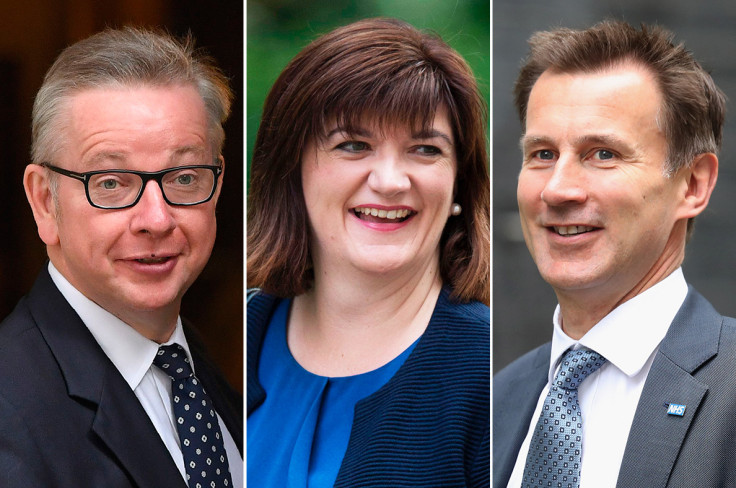 After many were shocked by the appointment of former Mayor of London Johnson as the UK's foreign secretary, hundreds took to Twitter to welcome the dismissal of Gove and Morgan. A number of people noted that perhaps May "wasn't so bad after all" and others rejoiced over the rumours of Hunt's possible dismissal as health secretary.
IBTimes UK rounds up some of the best Twitter reactions to the Cabinet reshuffle so far.