Michael Gove speaks on new role with penal reform charity as he adapts to life on the backbench
Former justice secretary says he will work to reduce 'criminalisation' of children in care homes.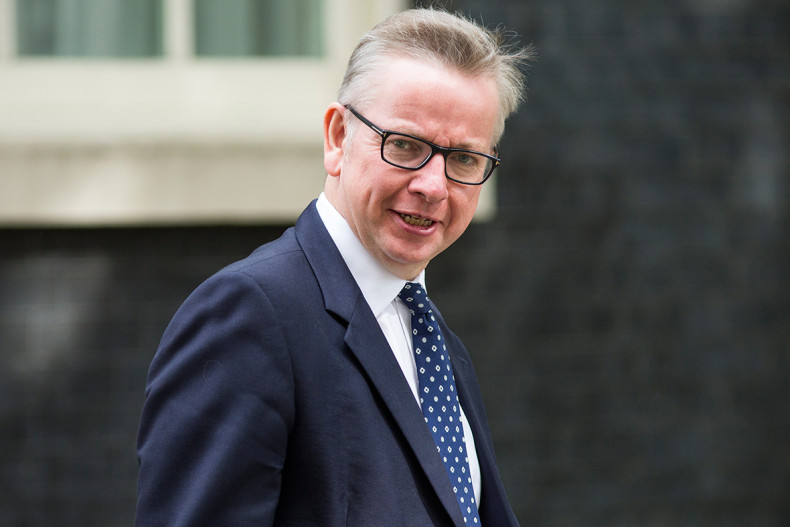 Michael Gove's first major role since being sacked from Theresa May's government will be to help lead a bold initiative seeking to end the disproportionate criminalisation of children in care homes.
The former education and justice secretary says he will now split his time on the backbenches between debating the future of post-Brexit Britain – a strategy he claimed Prime Minister Theresa May had so far got "pitch perfect" – and championing the causes of vulnerable children.
On Tuesday (25 October), he was announced as the chair of an advisory board for a two-year project centred around children's homes to be run by the Howard League for Penal Reform.
It marks a new chapter for Gove, whose time in frontbench politics ended in dramatic fashion in July when he become one of several high-profile ministers to be ruthlessly sacked by May when she was made prime minister.
His decision to campaign against his old friend David Cameron in the EU referendum – and his subsequent abandonment of Boris Johnson as campaign manager to instead launch his own doomed Tory Party leadership bid – saw May reportedly tell Gove that demonstrating "loyalty from the backbenches" would likely be the only way back into government.
His new role will now seek to hold the government to account for a growing scandal in the country's care homes, which has seen children aged 13 to 15 now almost 20 times more likely to spend some of their childhood in a police cell or court room than those not in care.
Gove, who spent the first four months of his own life in care, said his choice of new role was in part due to his own start in life.
"I was given up for adoption at birth, and then spent the first four months of my life in care before being placed with my adoptive parents just before Christmas Day, 1967," he told IBTimes UK.
"I am uniquely grateful for the fact that I was adopted, and was adopted so early in my life. I can't claim that my experience is anything like the hectic experience of so many children who are in care now, but it does make me think that if I'd been born at a different time, or in different circumstances, then my experiences might have been closer to theirs."
Gove says he felt an "obligation and responsibility" to help children in care, adding: "One of the things I'm going to particularly concentrate on from the backbenches is doing everything I can in the realm of helping the most vulnerable children.
"[This includes] looking again to help with child protection, looking again to see how we can support social workers, to see how we can help children who are in care and, indeed, looking at youth justice."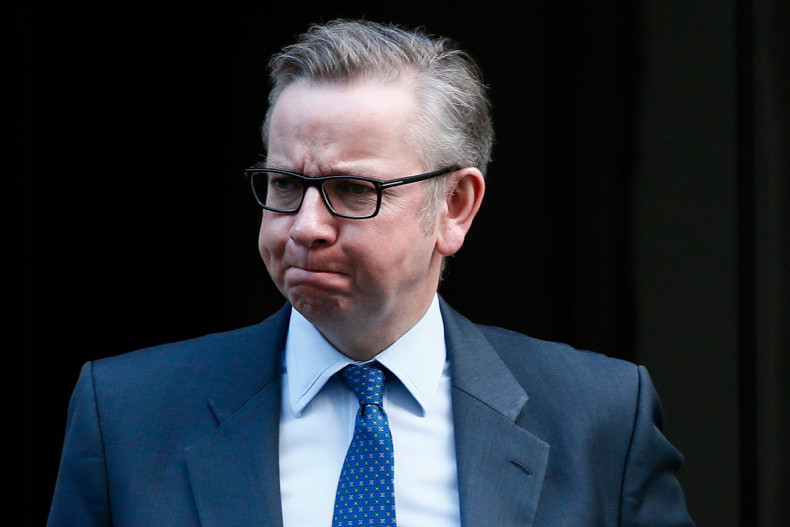 It comes amid calls for much-needed reform in the wider criminal justice system.
The Howard League had welcomed Gove as a "breath of fresh air" when he gave his first speech as justice secretary in July 2015 after enduring a bitter relationship with his predecessor Chris Grayling.
The charity had also appeared optimistic over Gove's wide-ranging promises to fix a crumbling prison system and herald in a "new era" in crime, punishment and rehabilitation.
But since the arrival of a new government, and the appointment of Liz Truss as justice secretary, there has been concern the appetite for reform may have dissipated amid Brexit.
Whether through backbench loyalty or genuine belief, Gove insists the appetite is still there.
"I don't detect any slackening off or lack of enthusiasm for prison reform on the part of the new ministerial team and the new government," he says. "I know that the government and my successor are working very hard to produce a detailed paper to outline proposals for prison reform.
"I'm encouraged by everything that I've heard and seen from Liz Truss and I'm confident that they will bring forward some quite exciting and very worthwhile proposals."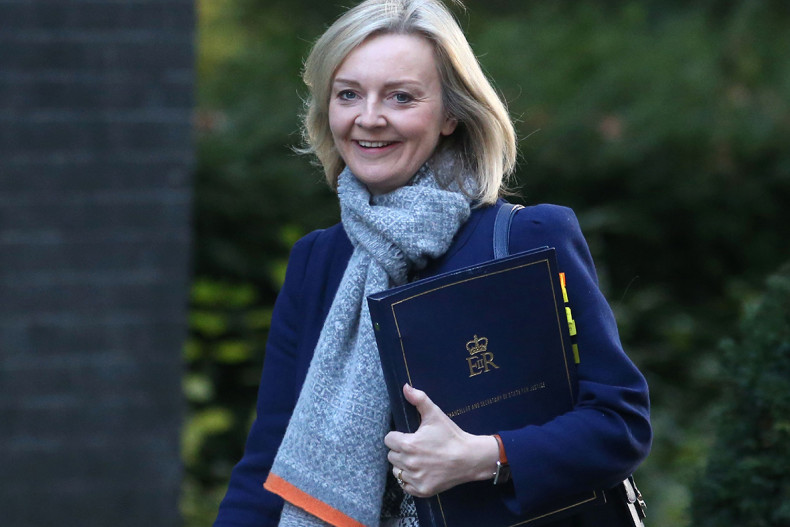 Gove's new role, and the report that follows, is likely to present some hard truths to the government, police forces and those managing and inspecting care homes.
His appointment comes as the number of children in care across England and Wales has surged to its highest level for 30 years, reaching just over 5,200 in 2014.
It's a rise Gove attributed to recent high-profile failures in social care, like the "Baby P" scandal, and the "understandable desire" of local authorities and social workers to subsequently take more at-risk children from abusive or neglectful parents.
But the failure to increase adoption rates at the same time has meant thousands of looked after children growing up in what can be unfit care homes.
"We want to ensure that for as long as children are in care, whether it's in foster care or in the residential home, that they're looked after as well as possible," Gove says. "So the fact that there are so many children in care challenges us to make sure their experience is as good as possible."
Research published by the Howard League in March found life growing up inside a care home today often reaches a "tipping point" at age 13, when children would stop getting the help they need and instead start being pushed into the criminal justice system.
Its report found systemic problems throughout the country where care home staff would call the police over minor incidents that would seldom come to the attention of officers in regular family homes.
This includes one example cited by the charity when police were called to a care home "to investigate a broken cup".
The organisation was told by several police forces that some private contractors, which now run three-quarters of England's 1,760 children's homes, were using police cells as respite to cover their own staff shortages or lack of training.
Officers also complained they were being used to pick up a "social care deficit" – something critics blamed on the previous Tory government's austerity programme.
Frances Crook, chief executive of the Howard League, said: "There are two major questions we shall seek to answer. Firstly, how can children's homes be encouraged to manage children's behaviour without recourse to the police? And secondly, in those cases when the police are called out to homes, what can be done to avoid a child being unnecessarily criminalised?"
She said the work will build on the Howard League's successful campaign to improve policing of children, which has contributed to a 59% reduction in child arrests in only five years across England and Wales.
Gove added: "There's a real danger [when] children are caught up in the criminal justice system that it's more difficult, in many cases, to get them back into the types of situation, the types of behaviour, even the types of work, that allow them to make a success of their life. The earlier you intervene the more likely things are to work out for the affected children."
Following the publication of the Howard League's interim research earlier this year, Jonathan Stanley, of the Independent Children's Homes Association, said children's homes are "the most scrutinised and accountable service for young people" and are inspected "rigorously" twice a year.
He added: "If training and competence were issues this would be raised in inspection. Inspection outcomes have risen yet again, according to latest figures.
"It seems that what is being reported here is history. Police and children's homes work closely together and meet regularly in local areas. That's not to say there aren't some particular issues but this needs real life, detailed evidence in order for them to be understood."
The children's commissioner, Anne Longfield, had said her team was aware of the "extremely high" number of calls to the police from residential children's homes.
She said: "Ensuring that staff are able to work in partnership with the police to positively deal with difficult behaviour will be essential if we are to offer children with particularly challenging behaviour the guidance and support of a parent – in this instance a corporate parent."