Inside HMP Pentonville: Stabbing to death of prisoner highlights deplorable state of jails today
Understaffing has led to a UK prison crisis with gangs, drug taking and violence behind bars becoming the norm.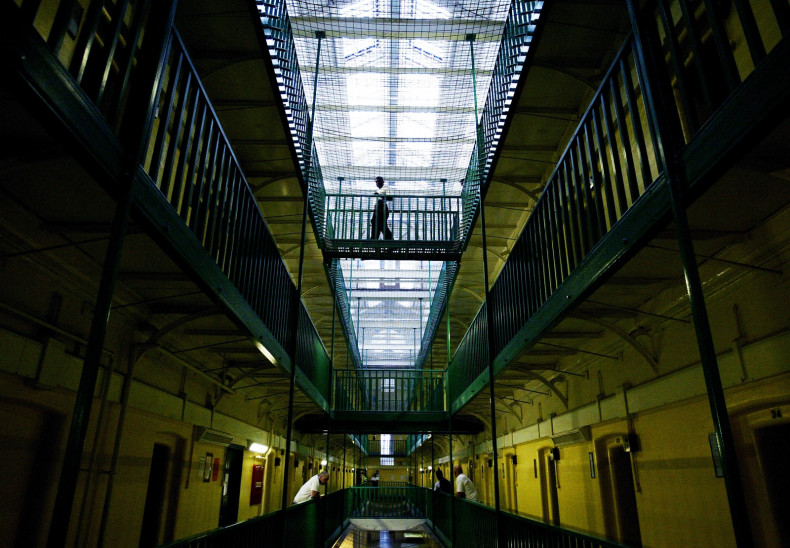 The stabbing to death of an inmate at HMP Pentonville, and the injuring of two others, has highlighted once again the crumbling state of the country's prisons. The number of alleged homicides reached record highs last year, with eight prisoners losing their lives.
While rumours surfaced that Tuesday's (18 October) attack at HMP Pentonville came in the aftermath of a prison riot, the Met Police has yet to confirm precise details of how the man, in his 20s, had been killed.
Officers said only that two male inmates – aged 34 and 26 – had been arrested on suspicion of murder.
But whatever led to the attack, the warning signs that yet another inmate would lose his life have long been written on the wall.
An epidemic of violence has spread across prisons in England and Wales over the past 15 years, reaching record levels last year. A toxic mix of overcrowding and under-staffing has seen assaults behind bars increase from just over 9,400 in 2000 to 20,500 in 2015.
HMP Pentonville, a 174-year-old Victorian prison in north London dubbed the "grimmest of the grim", has been one of the worst hit, with assaults rising from 161 in 2000 to 421 in 2015.
Prisoner on prisoner attacks, like that on Tuesday, have risen from 93 in 2000 to 290 in 2015.
Currently holding about 1,300 men, it's population is at breaking point and dwarfs its intended capacity of 900.
Conditions have deteriorate so badly it was singled out by former justice secretary Michael Gove as the "most dramatic example of failure within the prison estate", with him also warning the "dark corners" of Victorian inner-city jails were now facilitating bullying, rampant drug-taking and violence.
It was a view confirmed in the most recent inspection of HMP Pentonville by the Chief Inspector of Prisons, which found it understaffed, blighted by violence and struggling to deal with gangs.
New inmates arriving at the Category B prison suffered "filthy cells" with "blood on the walls", the February 2015 report added, and were often given no eating utensils, toiletries or adequate bedding. Most prisoners "felt unsafe" during their time there, inspectors said.
It pointed out HMP Pentonville holds some of the most demanding and needy inmates in the justice system. It sees a rapid turnover of over 100 new prisoners a week, with inmates arriving straight from court before being designated a cell at another jail.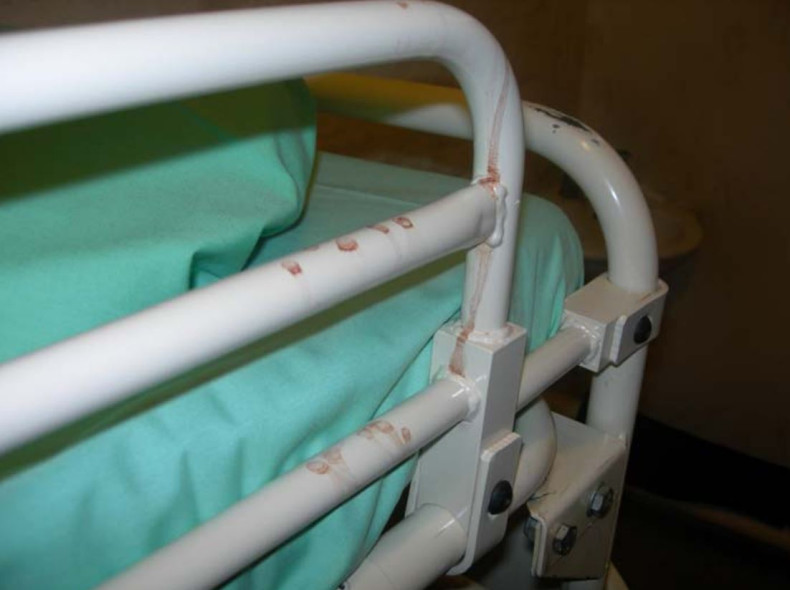 One former prisoner, who served time in six jails between 2012 and 2014 and now blogs about penal reform, said its location in London meant it had the added problem of seeing gang violence on the city's streets spill into the prison wings.
"It's an explosive situation," Alex Cavendish told IBTimes UK. "The problem Pentonville has is there aren't enough staff to do the assessments required to see if new inmates are involved in criminal gangs and to see if any prisoners are at risk from other inmates."
Describing the epidemic of violence blighting prison life, he added: "One of the first things that many of these prisoners do is make a weapon. You can very easily make a shank out of something like a razor blade and a toothbrush. There's always something in prison that can be used, and that's one of the difficulties.
"When I was in prison I saw boiling water with sugar and bleach thrown in people's faces, people beaten until they were unconscious, and you would often walk around the wings and see people with black eyes. You're always aware that at any moment there can be an outbreak of violence.
"[Prisons] have gone from being unsafe to positively dangerous. I've spoken to families who are truly terrified their loved ones, some of whom have been convicted of only minor offences, may not come out alive."
Some of those families had gathered outside HMP Pentonville on Wednesday morning, desperate to check their own loved ones were unharmed.
One woman, visiting her 21-year-old son, feared he could have been the victim of Tuesday's attack. "I haven't felt the same since I heard the news," she said.
"As a mother everyone tells you at least you know where he is and he is safe – but actually he's not safe, is he? No matter their age or what they have done, no one deserves to die in prison. It is supposed to be a place of safety."
Another woman added: "It shouldn't be allowed to happen anywhere, let alone in prison. It's obviously not safe in there."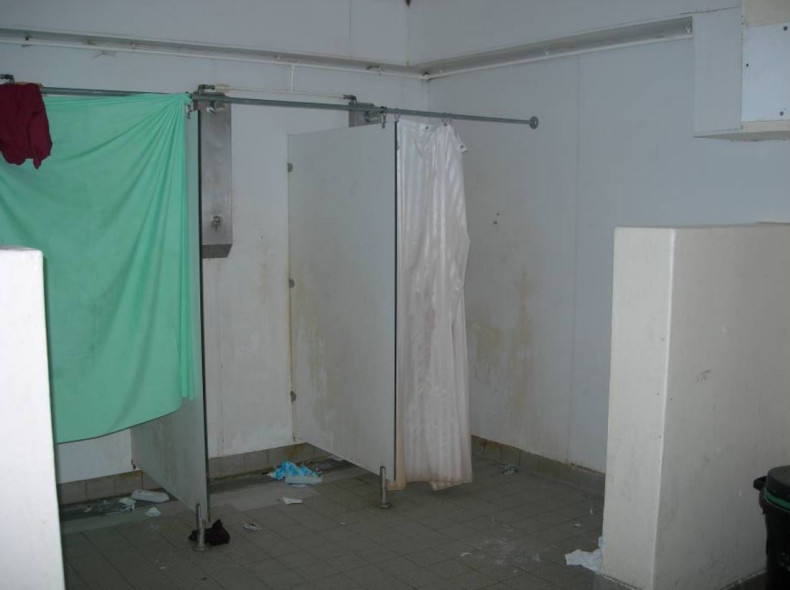 Much was made of promises by the previous Conservative government under David Cameron to fix the country's prison crisis.
But with both prime minister and justice secretary having since been replaced, campaigners are sceptical over whether desperately needed investment and reforms will actually materialise.
"There needs to be action – it can no longer be ignored," Rob Preece, campaigns and communication manager at Howard League for Penal Reform, told IBTimes UK.
"Sadly this latest incident [at HMP Pentonville] should come as no surprise given the crisis in safety behind bars.
"What we have seen is a toxic cocktail of overcrowding and under-resourcing. There have been deep cuts to prison budgets and staffing.
"Assaults in prison have increased by more than 30 per cent in the space of a year alone. Suicides are at a 10-year high and there were more alleged prison homicides in 2015 than in any other year on record.
"What we're asking is how much longer before this national emergency is recognised for what it is and radical action is taken to reduce the number of people being exposed to lawlessness and violence?"
Promises by politicians to be "tough on crime" over the past two decades have also seen what Preece called "sentencing inflation", with people being sent to prison for longer.
Measures mooted this week to allow magistrates' courts to increase their sentencing powers from the current six months to 12 months have led to fears the problem could get even worse.
"Since 1993, the prisoner population in England and Wales has doubled to about 85,000," Preece said. "It's exacerbated a chronic overcrowding problem.
"A study we conducted last year showed three quarters of men's prisons in England and Wales were holding more men than they were designed to. Pentonville, for example, is designed to hold 906 men. At the last count it was holding 1,290."
Successive justice secretaries have heard calls for HMP Pentonville to be closed down and its prisoners transferred to more suitable jails – something echoed again this week by local councillors.
The Prison Governors Association (PGA) on Wednesday also called for an inquiry into the state of jails country-wide, saying Tuesday's killing was "no massive surprise".
It said inmates at HMP Pentonville had long suffered "squalid and brutal conditions", adding: "If a society is judged by how it treats those it locks up, then we are in a very dark place."
But while there may be some head-scratching over Tuesday's tragedy, some remain sceptical any lessons will be learnt.
"None of these are new problems, and yet nothing is done," Cavendish said.