A Conservative peer is to lead a Brexit revolt, demanding that Theresa May gives MPs a chance to vote on a deal negotiated with Europe.
Tory peer Michael Heseltine will defy his party's whips who will pressure Conservatives in the House of Lords to rubber stamp the bill, which will be debated in the upper chamber this week.
Writing in the Mail on Sunday on 26 February, Heseltine argued Parliament should be given the ability to veto any deal agreed with the EU if it is not in Britain's interests.
"This is not a confrontation with the government," Heseltine said. "It is to ensure the Commons can exercise its authority over the defining issue of our time."
It comes as Gina Miller, the campaigner who forced government to ask Parliament's permission to trigger Article 50, called on the House of Lords to show "backbone" during the debate.
She accused Theresa May of trying to bully the house by attending the first reading of the bill last Monday (20 February).
In an interview with the Independent, she said peers are being "picked off" and "bullied" by politicians and the media into abandoning their constitutional duty to scrutinise the bill.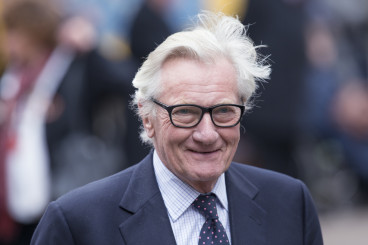 "I think it's absurd this idea that the Lords should just get on with it and not have a proper debate," she said.
"After we fought so hard to put the Commons back at the centre of the debate, all the Commons did was rubber stamp the Bill – which was cowardice.
"I am hoping the Lords actually do what they should be doing constitutionally – exercising their parliamentary sovereignty, being independent, scrutinising the Government and looking to put in amendments."
If Heseltine is joined by fellow Conservatives as well as Labour and Liberal Democrat peers, they could send the bill back to parliament for amendments.
"My preoccupation is to ensure that if public opinion changes then Parliament has the means to reflect that, whether by election, referendum or rethink," Heseltine said.
"It should not be forgotten that a month before the EU referendum, Nigel Farage said if the Brexit campaign lost by around 52 to 48 (in the event it won by precisely this margin) it would be considered 'unfinished business', with pressure for a second referendum to reverse the result."
Labour peer Peter Mandelson is also expected to push for amendments after the rights of EU citizens in the UK were not guaranteed in the Commons.
The Brexit bill was first passed in the House of Commons on 8 February by 494 votes to 122, after the Labour Party largely backed the outcome of last June's referendum.