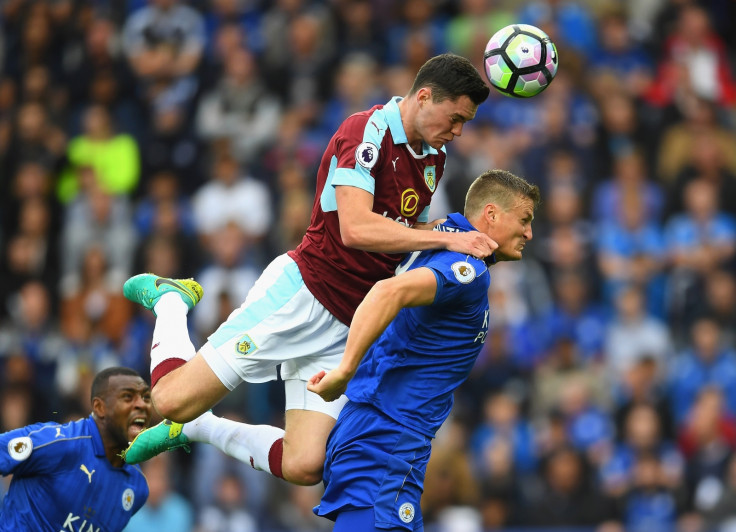 Burnley centre-half and reported Chelsea target Michael Keane doesn't regret turning down Leicester City and is confident he will be playing at the highest level very soon.
Keane joined the Clarets from Manchester United in 2015 and played an integral role in their return to the Premier League, maintaining that form at the heart of Sean Dyche's defence this season.
During the summer transfer window, Premier League champions Leicester made offers of £10m and £12m for the player who spent a season on loan with them four years ago, according to Sky Sports.
The Daily Mail now understand sChelsea manager Antonio Conte has identified the England Under-21 international as a long-term replacement for John Terry, with the club's defensive limitations ruthlessly exposed in recent weeks by Arsenal and Liverpool.
"It is flattering when teams like that come in, but I am really happy here. The fans have been brilliant with me here as have the manager and players," Keane was quoted as saying by the Daily Telegraph.
"I won't be looking at them [Leicester] in the Champions League thinking that it could have been me, because I tend to think what will be, will be. Hopefully at some time in the future I will get to that level anyway. Leicester have done brilliant and I will be supporting them because I was there on loan anyway but I am not disappointed I am not there."
Keane was part of the promising young United side that won the FA Youth Cup in 2011. Alongside him in that team was brother Will, Ravel Morrison and current first-team players at Old Trafford Jesse Lingard and Paul Pogba.
The centre-half left after just five appearances for the first team and maintains moving on from his boyhood club was "the best decision" he could have made.
"I have grown as a player and playing week in week out helps you improve so much," he continued. "And playing in the Premier League helps you become even more comfortable."