Investing is never, by definition, a risk-free business but putting money into travel stocks requires an increasing degree of bravery given the current geopolitical and financial environment.
A combination of factors, including terrorist attacks, geopolitical uncertainty and currency volatility, has made investing in travel stocks increasingly less appealing to investors in the UK and in Europe.
"There are lots of challenges facing the travel sector at the moment," Laith Kalaf, senior analyst at Hargreaves Lansdown, told IBTimes UK.
"As an investor, you would have to be really brave to invest in airline and travel stocks right now."
On Friday (29 July), British Airways owner International Consolidated Airlines Group (IAG) said it expects its annual profit to rise by a "low double digit", citing a weaker pound and a lack of consumer confidence as the main reasons behind its revised forecast.
In February, IAG, which also owns Aer Lingus and Iberia, had forecast its profit for the year would rise by more than €900m (£759m, $1,000), which would have represented a 40% year-on-year increase.
The FTSE 100 group, which admittedly reported a 4.1% increase in first-half revenues and a 27.9% jump in operating profits, also indicated the weak pound had a negative currency impact of €148m on its performance in the third quarter.
Earlier this week, Ryanair said it expected to clinch its highest-ever full-year profit but warned the uncertainty triggered by the Brexit vote could force the carrier to revise its guidance later this year.
Ryanair's main rival, easyJet, last week admitted the outlook for the fourth quarter remained uncertain, following Britain's vote to leave the European Union and the recent events in Turkey and Nice, which have affected consumer confidence.
On Thursday, meanwhile, Thomas Cook revealed it had swung to a quarterly loss after revenue slumped 8% year-on-year, as the group admitted it will miss annual profit targets after attacks in Turkey hit business.
British and Irish airlines might be struggling, and the picture is none the rosier on the continent. This week, Lufthansa slashed its profit forecast for the year amid a sharp drop in long-haul bookings to Europe, blaming "repeated terrorist attacks in Europe" and greater political and economic uncertainty in the region for the fall in demand.
The concerns were echoed by Air France-KLM, which admitted it faces an uncertain medium-term outlook after recent terror attacks in Europe affected sales in the second quarter.
Stephen Furlong, transport and logistics analyst at Irish wealth management firm Davy Group, told IBTimes UK that network airlines could be the most at risk in the event of a financial slowdown.
"The network airlines are more operationally leveraged to downturns in travel demand and Lufthansa, for example, have already indicated that long-haul into Europe is under pressure particularly inbound leisure from Asia," he said.
"Any downturn in demand usually is more reflected in pricing as airline discount to fill seats."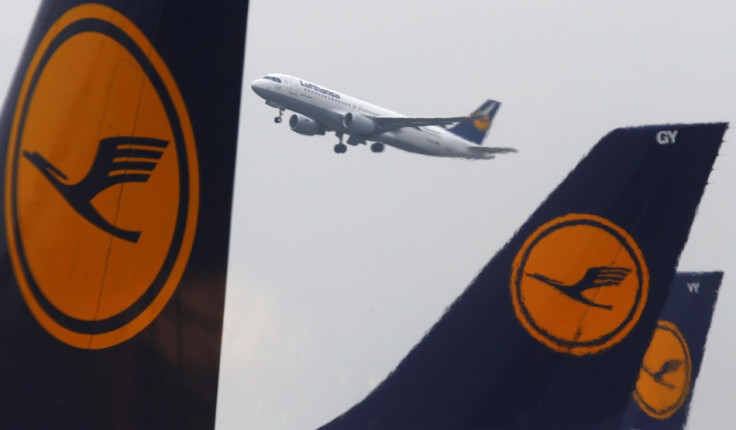 It is not just airlines that are feeling the pinch either. Transport firms FirstGroup and Stagecoach have seen shares tumbling 13% and 47% respectively over the past 12 months, and a post-EU vote slowdown could complicate matters even further for the industry.
"The travel sector has been very badly hit by the Brexit vote," Kalaf added.
"Shares in travel stocks are much cheaper than they were before the vote. The terrorism threat and the possibility of an economic downturn in Britain and in Europe have hardly helped."
Amid widespread doom and gloom, National Express has successfully bucked the trend, after opting to expand its business in the US, Germany and Spain. The company now makes two-thirds of its earnings outside the UK, meaning it was not affected by the pound's decline following Britain's vote to leave the EU, and posted a 14.4% year-on-year increase in its first-half revenue on Thursday.
Joshua Raymond, analyst at XTB.com, said National Express' decision to diversify its business away from Britain was crucial to its recent success.
"The firm now generates more than 66% of its total earnings outside of the U.K., which helps to reduce the overall effect of a slowdown in the UK market, which it expects to continue and had previously warned," he said.