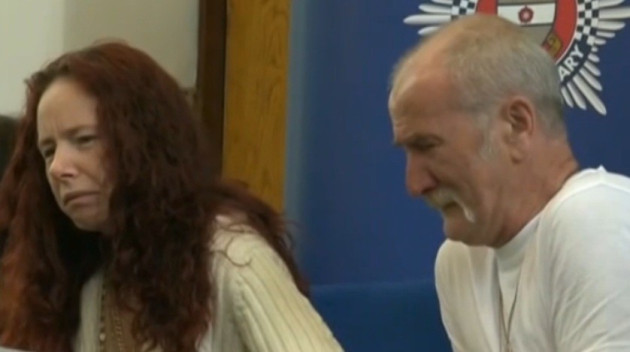 The three people who started a house fire which killed six children in Derby will serve at least 31 years in prison between them, a court has ruled today.
Mick and Mairead Philpott, aged 56 and 31 respectively, were found guilty of six separate manslaughter charges along with family friend Paul Mosley, 46, following the blaze at the home in Allington in May 2012.
Mr Philpott was sentenced to life in prison and told he must serve a minimum of 15 years. His wife was sentenced to 17 years and will be eligible for parole after eight years.
Mosley was also sentenced to 17 years and told he must serve at least half.
Before sentencing, Judge Justice Thirlwall said: "I have not the slightest doubt that Mick Philpott was the driving force behind this shockingly dangerous enterprise",
The judge added: "I sentence on the basis that you did not intend to kill your children ... [But] you did intend to subject your children to a terrifying ordeal.
"They had no chance of survival ... you simply did not care.
"You are a disturbingly dangerous man, you have no moral compass."
The judge also told his wife upon sentecing: "You put Michael Philpott above your children and as a result they have died."
'Other women were terrified of you'
The court heard how the three had plotted to start the fire and then save the children before framing Philpott's mistress, 28-year-old Lisa Willis, for arson.
Philpott also pleaded guilty to a separate charge of common assault after he punched a man in the face in a "road rage" incident in 2011. He was on bail at the time of the fire.
The judge also took into account Mr Philpott's previous convictions, which were not revealed during the trial. In 1978, when he was 21, he was jailed for seven years for the attempted murder of his former girlfriend, who had threatened to leave him.
Philpott stabbed his girlfriend more than a dozen times while she slept in an attempt to kill her.
The judge said that Mr Philpott used the conviction "as a means of controlling other women, terrified as to what you would do to them."
She added: "You bark orders and they obey, you were kingpin and no one else matters."
His barrister Anthony Orchard QC argued that the previous conviction was a long time ago and there is no evidence that Mr Philpott has reached this level of violence since. The judge replied: "There's been violence in every single relationship, has there not?"
'Disastrous and tragic mistake - but he was a good father'
Orchard added: "Despite Mr Philpott's faults he was a very good father and loved those children. All the witnesses agree on this.
"There's no evidence at any stage that he deliberately harmed any of them."
Samantha Shallow, from the Crown Prosecution Service, described the plan as going "disastrously and tragically wrong".
All six children who were exposed to the fire died as a result. Jade Philpott, 10, and her brothers John, nine, Jack, eight, Jesse, six and Jayden, five, all died in their home as they slept.
Mrs Philpott's son from a previous relationship, 13-year-old Duwayne, died three days later in hospital.
Willis, who had previously been living at the property with her five children - four of them fathered by Philpott - had left the home along with her children three months before the blaze. The fire broke out hours before Mr Philpott was due to face Willis in court for a custody hearing.
Police described the plan for Mr Philpott to become both a "hero and victim" by purposely starting the fire as an "evil, stupid and shameful act".
Det supt Kate Meynell, of Derbyshire Police, said: "The Philpotts and Paul Mosley showed no regard for the safety of the children and since the fire have shown no remorse for their actions.
"They have lied throughout the investigation and court case. There were plenty of opportunities to admit their guilt but they never did and persisted with their denials.
"This has been an incredibly tragic case to investigate and today's sentences bring this difficult inquiry to a close."
Assistant chief constable Steve Cotterill, added: "This has to be one of, if not the most upsetting cases any of us has ever investigated."
Cotterill also said that Philpott's reaction following the death of the children was the most astonishing he has ever seen as an officer.
"After 30 years of doing what I do, I have never seen anybody having suffered that magnitude of loss deal with it in the manner in which he dealt with it.
"I would have expected him to be completely and utterly destroyed and, if push came to shove, not able to present himself at the press conference."
'Justice has been served'
The family of the couple has praised the decision to find them guilty. Mr Philpott's sister, Dawn Bestwick, said: "This past year has been a very difficult time for our family as we have had to come to terms with what Michael and Mairead and Paul Mosley have done.
"Our presence in court was to find out the truth. Following [the] verdict, we the family of Michael Philpott believe justice has been served.
"We can now attempt to move on and our six angels can rest in peace."
Mrs Philpott's family, the Duffys, said: "[The children] were taken away in the cruellest way imaginable by the very people who were supposed to love and protect them ... justice has been served and we are happy with the verdict."