As reports suggest Google will settle its antitrust case with the FTC very soon, Microsoft puts the blame for poor Windows Phone experience squarely at the search giant's feet.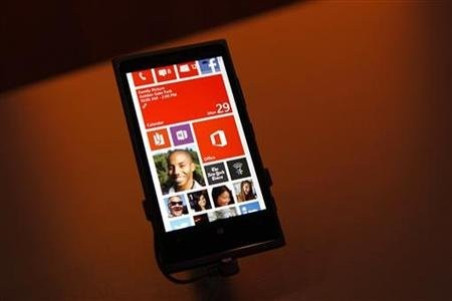 Google is facing dual antitrust investigations on both sides of the Atlantic with the search giant accused of unfairly favouring its own services in search results. According to Bloomberg the 20-month investigation by the FTC could be resolved today with Google voluntarily changing the way it uses other websites' data and allow advertisers to export data.
However Microsoft is not very happy with the search giant's on-going conduct and in a blog post published yesterday, it highlighted the on-going issue over the YouTube app for Windows Phone 8.
According to Vice President & Deputy General Counsel at Microsoft, Dave Heiner, people might expect Google to be "on its best behaviour given it's under the bright lights of regulatory scrutiny on two continents," but according to Heiner, it's not.
Google is continuing to deny Windows Phone users access to its YouTube metadata, information needed to allow a native YouTube app on the Windows Phone platform to work properly.
Access to the metadata would allow the Windows Phone app to work in a similar fashion to the Android and iOS versions, giving users the ability to search for video categories, find favourites, see ratings, and so forth.
Without this data Microsoft says the app on its platform is "basically just a browser displaying YouTube's mobile Web site, without the rich functionality offered on competing phones."
iPhone version
The Android and iPhone versions of the YouTube app are among the most popular apps on both platforms, despite Apple ditching the YouTube app as the default video player in iOS 6. The iOS YouTube app is currently second in the US iTunes chart (behind Google Maps) and fourth in the UK charts.
So why does Google allow Apple full access to the metadata and not Microsoft? According to Heiner the reason is simple; Apple don't offer a competing search product like Microsoft's Bing.
Heiner goes on to point out that the Windows Phone development team have been in discussions with YouTube about this issue since the problem was first raised two years ago. However Heiner claims Microsoft were told last month that "senior executives at Google" told the YouTube team not to enable a "first-class YouTube experience on Windows Phones."
The YouTube issue is not the only one which has surfaced recently between Google and Microsoft. Last month Google announced it would be ending support for Exchange ActiveSync, making it more difficult for non-Android users to sync their smartphones and tablets with Gmail, as well as Google's calendar and contacts.
Not in sync
Exchange ActiveSync is a protocol developed by Microsoft to allow for easy syncing of email, contacts, calendar and notes across multiple platforms. Google's decision to end its support of the protocol means Windows Phone users will no longer be able to properly sync their calendar and contacts with their Google accounts - though email will still be supported though the IMAP protocol.
The change will not affect iPhone and iPad users as much because Google has released native apps for the iOS platform, something it has no plans to do on the Windows Phone platform. Microsoft only reacted to the announcement this week, telling The Verge it was "disappointed" and "surprised" by the move.
Google recommended Microsoft should support new protocols for calendar and contact syncing (CalDAV and CardDAV respectively) but Microsoft's statement makes no mention of plans to support these in the near future.
Instead, Microsoft said that now was the perfect time to switch from using Google services to its own email, calendar and contacts service, Outlook. However it is hard to see many of the 500 million Gmail users switching lock, stock and barrel to Outlook, just to hold onto their Windows Phone. A more reaslisitc situation would see users change from Windows Phone to Android or iOS.
These moves by Google will be another blow to Microsoft's attempts at capturing a significant slice of the smartphone market, where it trails Google's Android and Apple's iOS by some significant margin.
Microsoft will be hoping that by pointing out these issues, it could force the FTC and/or the EU to thinking twice before agreeing any deal with Google. Heiner says:
"Google dismisses these concerns as little more than sour grapes by one of its competitors. But the reality is that consumers and competitors alike are getting "scroogled" across the Web on a daily basis from this type of misconduct."