Microsoft CEO Steve Ballmer has detailed "a far-reaching realignment of the company" which will see PC, tablet and phone development come under one umbrella.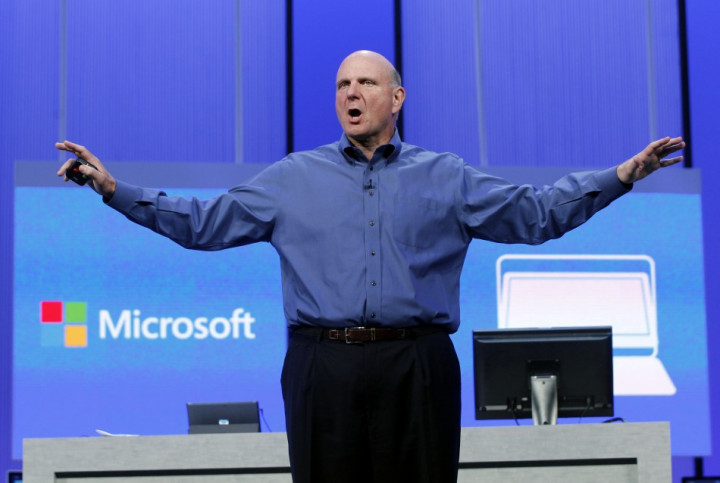 A radical and fundamental reorganisation of Microsoft has been announced which will see all parts of the company "share and contribute" to core products like Windows, Windows Phone, Xbox, Surface, Office 365, Bing and Skype.
"We are rallying behind a single strategy as one company - not a collection of divisional strategies. Although we will deliver multiple devices and services to execute and monetize the strategy, the single core strategy will drive us to set shared goals for everything we do. We will see our product line holistically, not as a set of islands," Ballmer said in a long-winded memo entitled "One Microsoft" which was emailed to all staff on Thursday.
In a separate strategy memo title "Transforming Our Company" Ballmer spoke of his "vision", "potential" and "coherence" of Microsoft. In practical terms it means the multitude of unit presidents will be replaces by executive vice president titles and Microsoft will now focus on getting these managers on collaborating across the newly formed groups.
"Collaborative doesn't just mean 'easy to get along with,' collaboration means the ability to coordinate effectively, within and among teams, to get results, build better products faster, and drive customer and shareholder value," Ballmer said in the memo.
One Strategy, One Microsoft
Microsoft is being reorganised based on function including engineering, marketing, business development and advanced strategy and research. The most important department will be engineering which will be sub-divided into four groups: OS, devices, cloud and apps.
Devices and Studios Engineering Group - Julie Larson-Green, who took over from Steven Sinofsky as head of Windows last year, will lead this group and will oversee all hardware development including Surface and Xbox. She will also take responsibility for the "studios experiences" including games, music, video and other entertainment.
Operating Systems Engineering Group - Terry Myerson, who formerly headed up the Windows Phone team at Microsoft, will lead this group which will work across software for PC, tablet, console and phone.
Cloud and Enterprise Engineering Group - On the enterprise side of things, Satya Nadella will lead development of back-end technologies like datacentre, database and specific technologies for enterprise IT scenarios and development tools.
Applications and Services Group - This group will be headed up by Qi Lu who will lead broad applications and services core technologies in productivity, communication, search and other information categories.
Among the other major changes at the company, Tami Reller will now take over as head of a new Marketing Group within the company. Reller was previously the Chief Financial Officer of Windows and took over the business side of Windows following Sinofsky's departure last year.
Another interesting move relates to the former head of Microsoft's Skype division, Tony Bates, who will now lead a newly-formed Business Development and Evangelism Group, focusing on business development, corporate strategy and on key partnerships with the likes of Yahoo and Nokia, as well as promoting Microsoft products around the world.
Ballmer said it would take until the end of 2013 for all the changes to come into effect as it keeps "existing teams focused on current deliverables" which include Windows 8.1, Xbox One and Windows Phone.