Microsoft opens pre-orders for HoloLens Development Edition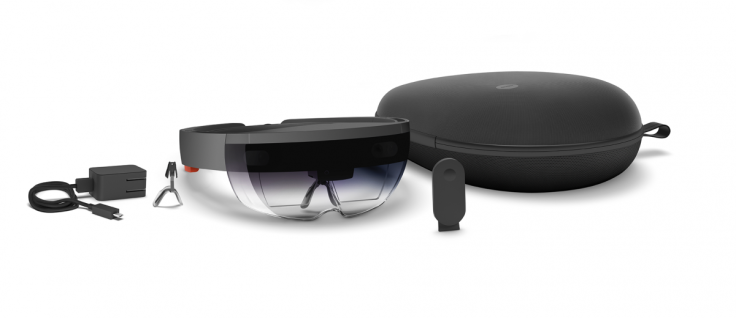 Microsoft has opened pre-orders for the developer edition of its HoloLens augmented reality headset. A webpage allowing developers secure a headset appeared on Microsoft's website on 29 February, hours after a document leaked online detailing the company's launch plans.
The HoloLens Development Edition will initially be available in the US and Canada, with the first wave shipping on 30 March. It won't be cheap, with units costing $3,000 (£2,200, €2,800). Buyers need to be a member of the Windows Insider programme, a community that tests and provides feedback on preview builds for Windows programmes.
Microsoft said in a blog post: "With HoloLens, we are committed to providing the development community with the best experience possible. In order to help get developers started creating experiences for HoloLens, we've provided a number of great resources.
"We want to share all of our holographic knowledge with developers so they can start bringing their holographic dreams to reality as easily as possible."
Included in the developer's kit alongside the HoloLens is the device's "Clicker" controller as well as a micro-USB 2.0 cable, charger, carrying case and microfibre cleaning cloth. The headset also ships with a number of demo applications. This includes HoloTour, which allows users to virtually visit other destinations and HoloStudio, and application that allows users to design 3D objects in an AR environment.
Microsoft is also throwing in three "mixed reality games" that the company says will "demonstrate the elements of holographic gameplay that no other platform can deliver." This includes Young Conker, which features – you guessed it – a younger version of the protagonist of 2001 Nintendo 64 title Conker's Bad Fur Day, minus the profanity, violence and drug references.
Information regarding the launch of the HoloLens Development Edition appeared online on 28 February in a leaked Fortune report that was subsequently published on Reddit. The report, which has since been pulled, echoed much of that which has now been officially revealed by Microsoft.
The Microsoft HoloLens follows the Oculus Rift and HTC Vive into battle, both of which have now been given price tags and prospective release dates.
© Copyright IBTimes 2023. All rights reserved.