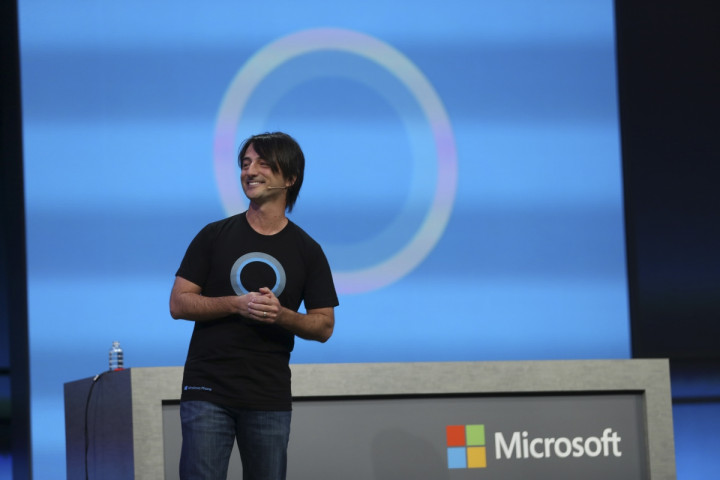 Microsoft, which introduced the Kinect technology in its Xbox 360 gaming console, is all set to integrate the technology in its future Windows 8.1 iteration, and even launch exclusive gesture sensing smartphones tentatively termed McLaren.
A Verge report states that Microsoft's McLaren will be officially launched on various cellular networks in the United States this year.
The report also quotes sources who have disclosed that Nokia is working on a technology called Real Motion, which is similar to the gesture recognition feature that Microsoft MacLarens are rumoured to support.
With Microsoft having acquired Nokia's Mobile devices and Service arm, Real Motion (or 3D Touch) is set to become Microsoft's own. After acquiring Nokia's devices business, the Redmond based company officially confirmed that it would release Windows Phone 8.1.
As of now, Windows Phone 8.1 is featured by the Nokia Lumia 630 and Lumia 930 that run the operating system out of the box. However, the 3D Touch is not featured in any of these devices.
With the imminent launch of McLaren, integration of gesture control would give the smartphone a huge boost, along with potentially attracting more consumers to Microsoft.
The Verge report also mentions that Microsoft is broadening its software and application developer database in a bid to release more support to the gesture controlled Windows 8.1 smartphone.
evleaks was the first to report the prototype of McLaren.
Once McLaren (currently branded as Microsoft's new flagship) is released, its sensors will appeal to users, as input without 'touching the screen' (Kinect and the like) is naturally a matter of great interest.
With 3D Touch, the McLaren should also provide for various 'smart actions' such as ending a call, turning on the speakerphone and navigating through the Facebook app, thereby letting users play around the display without actually touching the phone.
At this juncture, the technical specifications of Microsoft McLaren are unknown. The latest flagship is widely believed to succeed the Nokia Lumia 1020 that has a 41MP camera sensor.