Both Microsoft and Samsung beat Wall Street expectations highlighting how most tech firms are proving resilient in an uncertain economy.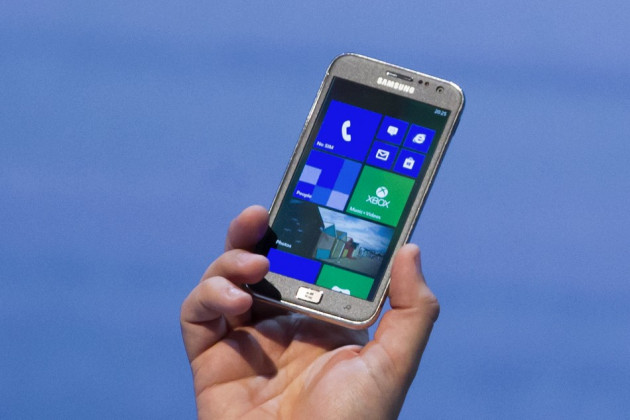 On Thursday both Microsoft and Samsung reported their latest quarterly earnings with both tech giants comfortably beating quarterly profit and earnings forecasts, highlighting that technology is proving to be one of the most resilient industries around, with 84% of tech companies beating earnings estimates for the latest quarter.
Microsoft re-Surfaces
Microsoft in particular had been expected to feel the impact of a major company-wide reorganisation as well as the uncertainly about the company's leadership following the announcement in August that long-time CEO Steve Ballmer would be retiring within 12 months.
"The earnings report will positively surprise the market, especially in the context of the soft expectations going in and the dismal report last quarter," Todd Lowenstein, a portfolio manager at fund firm HighMark Capital, told Reuters.
Last quarter the earnings report was dominated by a $900 million (£555m, €651m) writedown on the company's unsold stock of Surface tablets. However this time around the news was much better for the Windows tablets, posting a sharp increase to $400m in sales, though this was mostly down to the fact Microsoft announced significant price cuts to its Surface RT model.
Overall for its first quarter for the 2014 financial year Microsoft posted a 17% increase in profits to $5.2bn, up from $4.5bn for the same period last year. Revenue was also up, with a 16% rise seeing Microsoft posting revenue for the three months to the end of September of $18.5bn.
Cash Cow
While Surface sales did increase Microsoft's profit and revenue rise was mostly down to increased sales of its Office software, a perennial cash cow for the company.
Microsoft underwent a major reorganisation in July when its "One Microsoft" strategy was unveiled with the aim of transforming the company into a "devices and services" business. It now reports under two main categories, one covering its devices and consumer business and the other its commercial business.
While the commercial side continues to perform well, with a 10% rise in revenue thanks to Office sales, the consumer and hardware division struggled, with revenue rising just 4% as the continued and possibly terminal decline in the PC industry continues to hit Microsoft's Windows business hard.
The company is currently in the process of finding a new CEO, but it gave no update during its earnings call on Thursday.
Samsung smartphones sales on the wane
While Samsung posted record quarterly profits for the three months to the end of September, there were some indications that its dominant smartphone business could be slowing.
The company reported 8.24 trillion won (£4.7bn, €5.5bn) net profit, up 26% compared to the same period last year with its resurgent semiconductor business contributing most of that growth. A rise in the price of memory chips helped Samsung's chip division to report profits of 2.06tn won representing a rise of 17%.
However the company's mobile division is still far and away its most important business unit, contributing two thirds of all operating profit. The operating profit of the mobile division rose a modest 7% to 6.7tn won which compares very poorly to the same quarter in 2012 when the mobile division's operating profit grew a staggering 132%.
The slowdown in growth is likely due to smartphone saturation in developing markets. While sales of its flagship Galaxy S4 may have waned, it has been able to bolster its balance sheet with sales of what Samsung calls "mass-market models" such as the year-old Galaxy S3.
Intense competition
Samsung also quotes intensifying competition in the smartphone and tablet markets as another factor for stagnating growth, particularly in the high-end where Apple recently launched the iPhone 5s and iPhone 5c - as well as the iPad Air and Retina display iPad mini this week.
"Samsung has done well, having rapidly caught up with Apple in the smartphone market. But I'm concerned whether Samsung would be able to do better," said Kim Sung-soo, a fund manager at LS Asset Management.
"Like Nokia, Samsung may hit a limit in increasing market share. Apple is also fighting back, signalling an uphill battle for Samsung."
Unlike Apple, Samsung doesn't release smartphone sales numbers, but Bernstein Research analyst Mark Newman told Forbes that he estimates smartphone sales of around 88 million in the quarter, which is over 2.5 times the number of iPhones Apple will ship in the same period.
Apple is due to announce its quarterly results on Monday.