Microsoft has launched two Surface tablets for Windows 8 but by giving people a choice, has it inadvertently confused its customers - and alienated its hardware partners?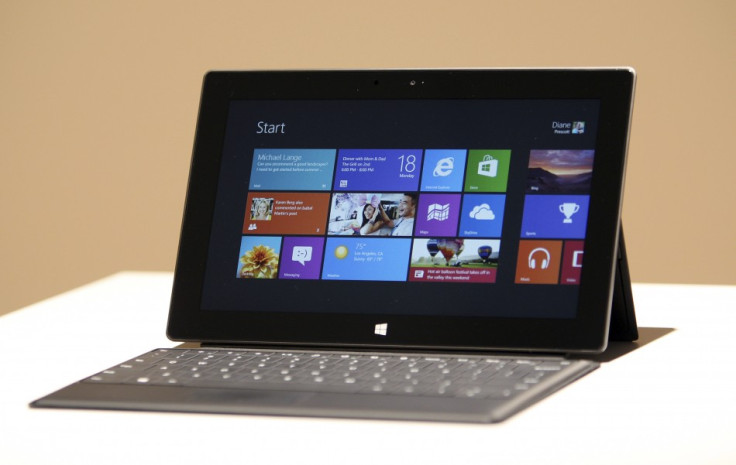 First, let's clear up any confusion:
Microsoft announced Surface, a 10.6in tablet powered by a low-power, ARM-based Nvidia Tegra chip which will be 9.3mm thick, feature a 10.6 HD screen and run Windows RT, the tablet-optimised version of Windows 8.

Microsoft also announced Surface, a 10.6in tablet powered by an Intel Ivy Bridge chip, which will be 13.5mm thick, feature a 10.6in Full HD screen and run Windows 8 Pro, the enterprise-ready version of Windows 8.
Initially the differentiation wasn't made clear by Steve Ballmer, Microsoft CEO, or Steven Sinofsky, head of Windows 8, who both took the stage at the launch event in Hollywood last night.
While Apple offers customers one choice, albeit with a number of storage capacity options, Microsoft is seeking to split its customer base into casual and business users. This could be a problem.
Difficult to grasp the differences
Michael Gartenberg, research director with Gartner said: "The two versions are going to be difficult to explain to consumers and it will be hard for consumers to grasp the differences. "
Gartenberg goes on to say that Microsoft still has work to do explaining to customers why it should choose one of its Surface tablets over Apple's iPad:
"Clearly the product differs from the market leader iPad. Microsoft's goal will be to explain why different is better, something they have yet to do with Windows Phone. When all is said and done they must answer a key question for consumers. Why buy this instead of iPad?"
Jan Dawson, chief telecoms analyst at research firm Ovum, believes that leaving the price up in the air will only add to the confusion for potential customers.
"The device itself looks compelling, but as usual we are left without pricing information, making it impossible to judge for certain what the market impact will be. Windows does have a huge installed base, and to the extent that IT managers see this device in one of its versions as a replacement for the Windows computer, it should see some decent desktop adoption."
No confidence in OEM partners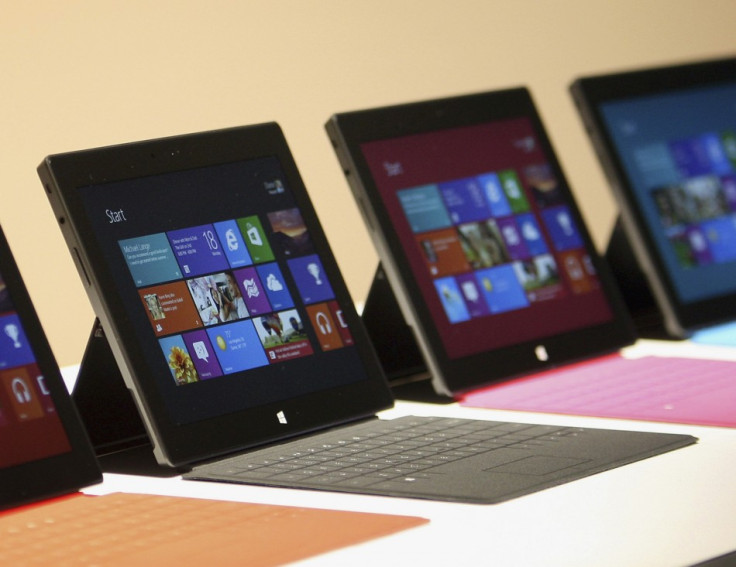 As well as leaving customers scratching their heads, the decision by Microsoft to move into the tablet manufacturing business is a major snub to Microsoft's hardware manufacturing partners who are currently developing tablets and laptops for Windows 8.
Manufacturers such as Samsung, Acer, Asus, Dell, Lenovo and HP - though not HTC - are currently hard at work getting their Windows RT tablets ready for launch, and will see this move as a major kick in the teeth.
Gartenberg believes that it is a daring decision by Ballmer and Co, but one which could backfire:
"This is a bold move from Microsoft. They did not trust their partners to deliver on their vision of Windows 8 and mobile computing to the consumer and felt the stakes were high enough, they needed to do this themselves. It does come with a potential risk of alienating partners who now find themselves competing with Microsoft directly in addition to competing with Apple."
Dawson agrees: "On the hardware front, what does it say about the tablets Microsoft is seeing from its OEM partners as it gets ready to launch Windows 8, that they felt they needed to launch their own tablet?
"Either they are not happy with the devices out there, or they are not satisfied with only taking a licence fee from selling Windows based tablets. Either way, it is a huge vote of no confidence in its OEM partners, who should rightly feel slighted. It is rarely a good idea for an OS owner to start competing with its OEM partners, and this does not feel like an exception," Dawson added.
Must Read:
How Much Will Microsoft Surface Tablets Cost