Although yet to announce sales figures for the Surface RT and Pro tablets, Microsoft has shed some light on how it Windows tablets are performing, revealing total revenue since the October launch of $853m (£560m).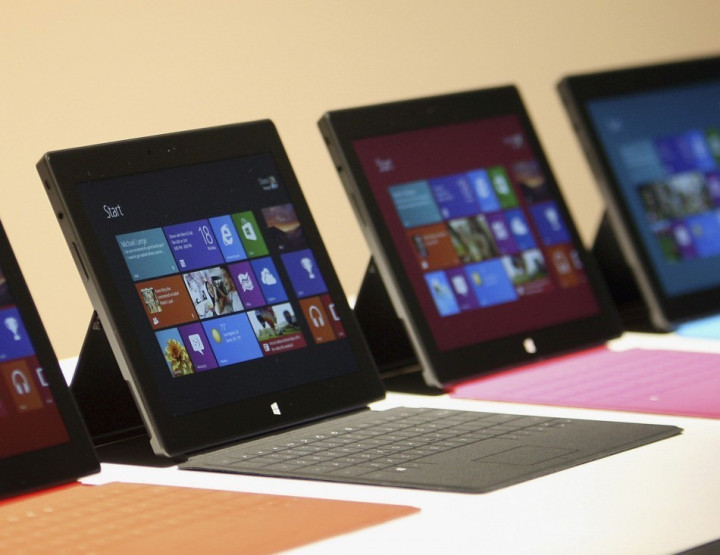 Published in the company's 10-K filing with the US Securities & Exchange Commission, this figure is less than the $900m Microsoft wrote down on unsold Surface stock earlier this month and the $898m the company attributed to increased advertising costs associated with promoting the Surface range and its Windows 8 operating system.
Microsoft hasn't announced Surface sales figures, but according to the IDC, the company only shipped 900,000 Surface tablets in the first three months of 2013; for context, Apple shipped 19.5 million iPads in the same three-month period.
Earlier this month the software maker cut the price of the Surface RT by 30%, making the cheaper 32GB model just £10 more than the smaller iPad mini; the Surface Pro remains at £719.
Speaking after the $900m write-down, Microsoft CFO Amy Hood told Reuters by telephone: "We do know we have to do better, particularly in mobile devices. That's a big reason we made the strategic organisational changes last week."
Concerted effort
Microsoft's biggest boardroom shake-up in five years saw the creation of a single devices unit for the first time in the company's history, suggesting a concerted effort to improve its as-yet unsuccessful hardware offerings, with the Xbox being a notable exception.
Despite having the same tile-based start screen as Windows 8, Windows RT cannot run legacy Microsoft applications in its traditional desktop environment. Only the bundled Office 2013 suite, Notepad and Paint work on the Surface RT's desktop, limiting its potential to be a laptop replacement.
Microsoft is yet to announce a second generation Surface, but the Wall Street Journal reported in April that the company is developing a smaller 7in model to compete with the iPad mini and recently updated Google Nexus 7, and that it will carry Xbox branding; such a tablet could work as a companion accessory for the Xbox One game console, due on sale later this year.