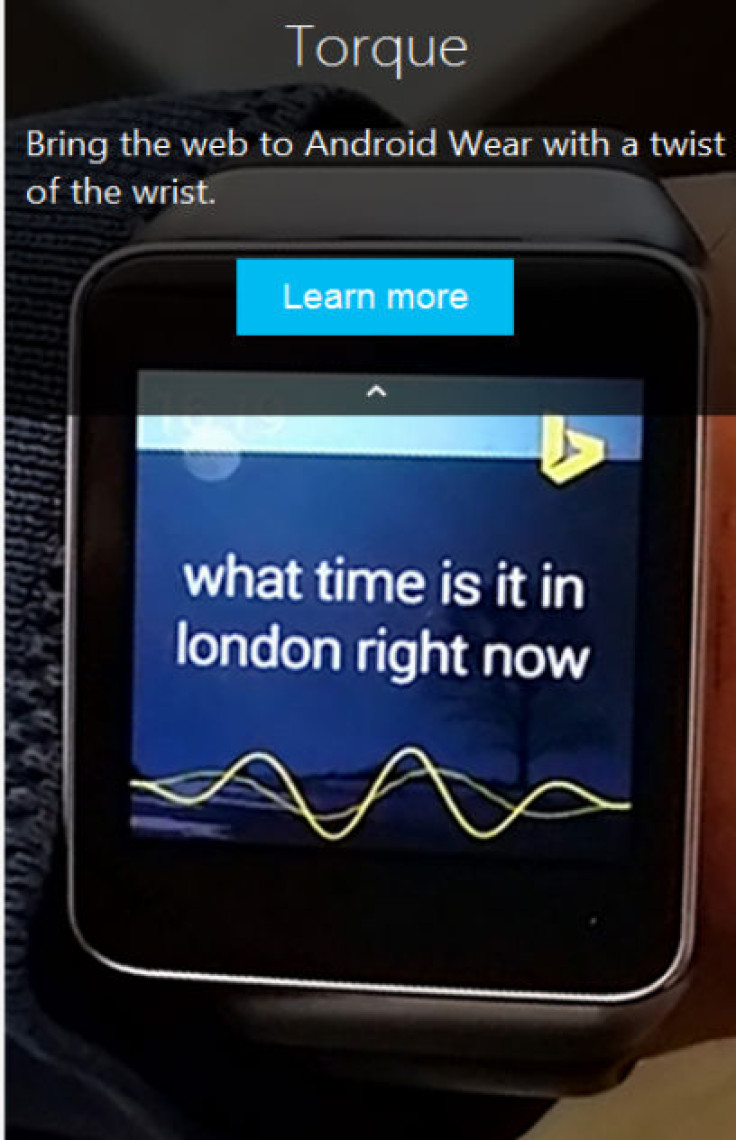 Microsoft has released an experimental alternative to the OK Google voice-command on Android Wear devices. The Redmond-based company has come out with Torque Voice Search which is now available for download via Google Play.
"Torque makes uttering 'OK Google' unnecessary each time you ask your Android Wear a question," states Microsoft.
Click here to navigate to Google Play, and download the voice-enabled web search program, for both Android Wear and smartphones.
Once Torque is installed, you can shake your phone to say what you want to search without interrupting the current app session. If you have a watch, you can flick your wrist to do the same thing.
Without breaking the flow of your mobile application, you can talk to your Android Phone/Android Wear, to search for a quick answer.
Currently, Torque, with flick-of-wrist gestures as shown in below image, is compatible with Android phones and the following brands of smartwatches:
Asus ZenWatch;
LG G Watch;
Samsung Gear Live; and
Motorola Moto 360.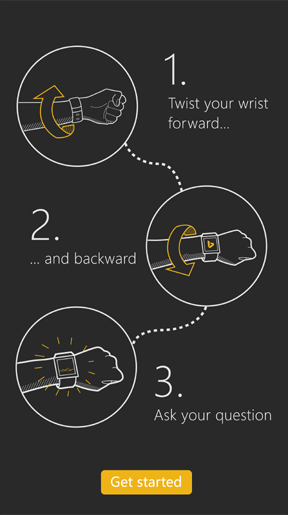 To activate Torque-driven voice searches, you can launch the microphone, by pressing the "b" button in the search window.
To close it, simply tap any area outside it. To move the search window, just touch and hold the frame. To see more answers, you can swipe left or right inside the search window. You can also swipe up or down to see more web search results.
Some of the questions Torque proposes it can answer include examples such as:
"The capital of Italy?", "What is 15% of 86?", "What is stock price of Apple?", "Stock price of IBM?", "Any news from Microsoft?", "Delta 25?, "Flight status of United 808?", "Air China 127?", and much more.
To use Torque voice search within Android mobile phones, turn on the "shake anytime" functionality within your devices, after installing the application.
You can download Torque, test it out and report any issues directly to Microsoft on torque@microsoft.com