Asus Zenwatch With Sub $200 Price Tag Available for Purchase in US Starting 9 November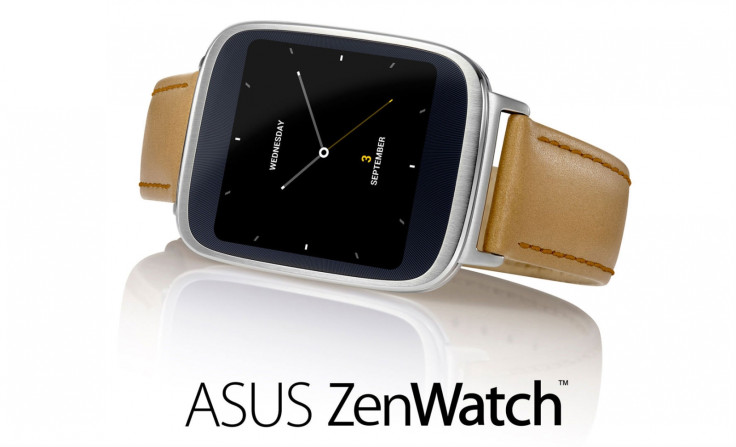 If you are looking at buying a budget Wearable device to manage your work-life better, then anticipate the retail arrival of the sub $200 Asus Zenwatch which is all slated to be launched in the United States on 9 November.
Showcased way back at the IFA 2014 in September this year, Asus Zenwatch is priced at an affordable $199 (£125), and the smartwatch-like Wearable will be up for purchase starting 9 November, Sunday.
According to a TechCrunch report, prospective buyers of the Android Wear powered Asus Zenwatch can check out Best Buy which has put a price tag of $199 on the gadget.
Asus' Zenwatch will also be available for purchase in the US via Google Play, for an identical $199, in due course.
Key highlights in the $199 Asus Zenwatch
Since the Asus Zenwatch falls into the category of 'affordable' smartwatches, let's take a look at certain distinguishing factors of the device:
Asus Zenwatch provides for auto-unlocking of your Android smartphones. Just sync the smartwatch with your devices.
Tap Tap and Find My Phone features help you locate your smartphone instantly if misplaced.
You can mute an incoming call, by just covering the Zenwatch with your hand.
Asus Remote Camera lets you capture photos from creative angles where the viewfinder would find it difficult to see.
You can make use of the 'Presentation Control' within the Zenwatch, and use the gadget as a remote control and time manager when giving business presentations.
Built-in Asus Welness apps, that enable you to track and monitor various aspects of your health, like step count, calories burned, activity duration and heart-rate monitoring
Rectangular outer form factor, that should not be a burden to wear on the wrist
Key technical specifications:
1.63in AMOLED display enclosed within Gorilla Glass 3
Asus ZenUI integration
Android Wear operating system
1.2GHz Qualcomm Snapdragon CPU
4GB EMMC internal storage
512 MB RAM
9 Axis Sensor and Bio Sensors built-in
Bluetooth 4.0 connectivity
Built-in microphone
1.4Wh Polymer battery
The above tech-specs and features complement the $199 price tag that the Asus Zenwatch has.
In summary, you are advised to check out Best Buy, starting 9 November. Try out the Asus Zenwatch, and let us know your experience.
© Copyright IBTimes 2023. All rights reserved.