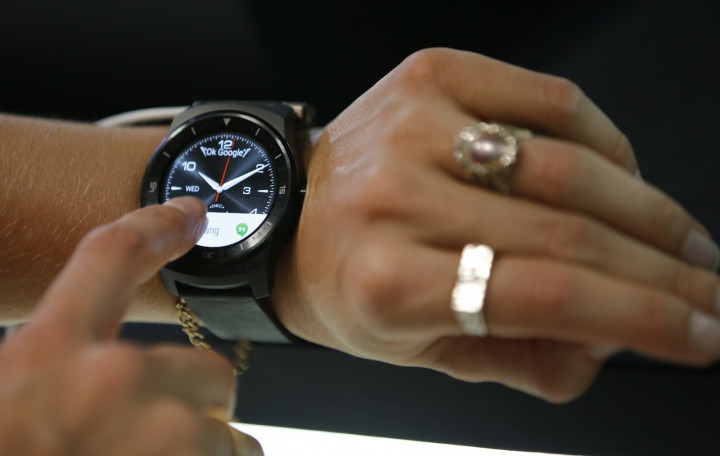 After rolling out the Android 5.0 (Lollipop) update to users of its older Nexus devices, the internet giant is now reportedly set to seed the Android Lollipop to devices running its all important Android Wear Wearable operating platform.
According to a Phandroid report, users of Android Wear smartwatch-like wearables can expect their devices to sport brand new features, once the new update sets in.
The Phandroid report also hints at a December release date for Android Lollipop, to Android wearables.
The new functionality set expected to arrive within the update are as follows:
Once Android Lollipop update sets in, users should be able to change the watch face from within the Android Wear Companion application. A new API is also expected to be launched along with Android Lollipop (from Android Wear), and the API is expected to display weather-related notifications directly on the user customised watch face.
The interface within the Watch Battery page is expected to get an overhaul, in the form of a new graph that displays the estimated battery life, and apps that use up the most battery life. This aspect, once official, would be similar to the battery life display metre present within smartphones and tablets.
Android L update for Android Wearables is also expected to let users store all their music within their Wearable.
Dismissed notifications can be recovered with just a swipe of the finger.
Theatre mode and sunlight mode can be used to dynamically adjust the brightness of the wearable, to suit environmental conditions existing at a specified point in time.
'OK Google' can be invoked with just a gentle tap on the screen, as well as via voice.
Additional accessibility features for the visually impaired.
Recently, Motorola affected a new update to users of its Moto 360 smartwatch-like wearables. This update incorporates new functionalities such as 'New Watch Faces', the customised 'Moto Body' health application suite, along with a host of performance and stability enhancements.
This new update improves the existing Moto Connect app which is available for download from Google Play.