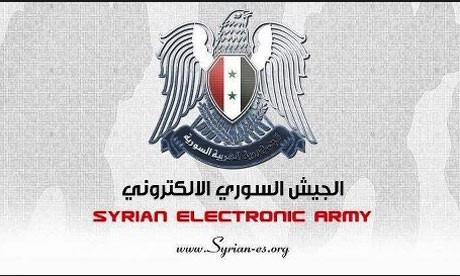 The Syrian Electronic Army has successfully hacked into social media accounts belonging to technology giant Microsoft. The attack came just one week after the group hit Skype's social media properties.
The hackers hijacked the company's News Twitter account - @MSFTNews, and went on to post a series of anti-Microsoft tweets. The tweets were deleted an hour after the attack and Microsoft is now saying that the situation is under control.
The first tweet was a retweet from @Official_SEA16 during the last attack: "Don't use Microsoft emails (hotmail,outlook),They are monitoring your accounts and selling the data to the governments." They then proceeded to tweet the same message straight from the MSFT news account.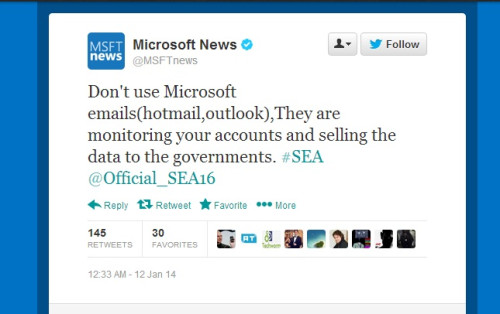 After this came an attack on the company's browser, Internet Explorer.
Just like the Skype Attack, the group, which is loyal to Syrian President Bashar al-Assad, went on to claim responsibility by tweeting: "Syrian Electronic Army was here."
"Microsoft is aware of targeted cyberattacks that temporarily affected the Xbox Support and Microsoft News Twitter accounts. The accounts were quickly reset and we can confirm that no customer information was compromised," a Microsoft spokesperson said in a statement emailed to GeekWire.
Among its methods, the Syrian Electronic Army employs denial of service attacks and defaces corporate websites.
Its primary targets include political opposition groups and western websites, with an emphasis on news organisations, corporate giants and human rights groups.