Syrian Electronic Army Posts Phone Number of Microsoft CEO on Twitter
Skype's Twitter account and blog hacked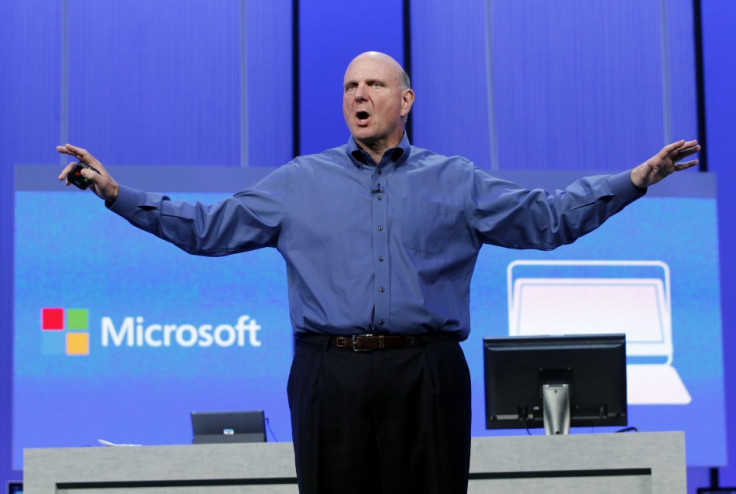 The Syrian Electronic Army (SEA) came to the fore in 2013 with a series of high profile hacks of major organisations such as the BBC, CNN and Twitter.
While its profile may have waned somewhat towards the end of 2013, it has started the new year with a bang, hacking the Twitter account and blog of Microsoft-owned Skype.
The attack is an apparent reaction to revelations made last year about Microsoft's part in the mass surveillance programmes being operated by the National Security Agency (NSA).
Having hacked Skype's official Twitter account and its blog, the pro-Assad group posted a message on both saying: "Don't use Microsoft emails (hotmail, outlook), They are monitoring your accounts and selling the data to the governments. More details soon. #SEA"
It went on to encourage followers to 'thank' Microsoft personally using retiring CEO Steve Ballmer's direct contact details, posting his email address and phone number on Twitter.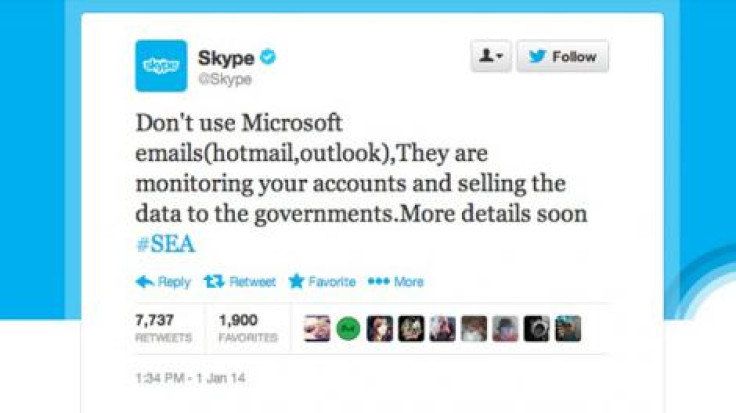 The SEA claimed responsibility for the attack immediately though the accounts and blogs have since been restored to Skype's control.
The popular video-calling service has acknowledged the breach but claims "no user information was compromised."
Mysterious
The SEA is a mysterious group of hackers who support the Bashar al-Assad
It rose to prominence in 2013 as the cyber-wing of Assad's army. Little is known for certain about its origins or the number of people involved in the group.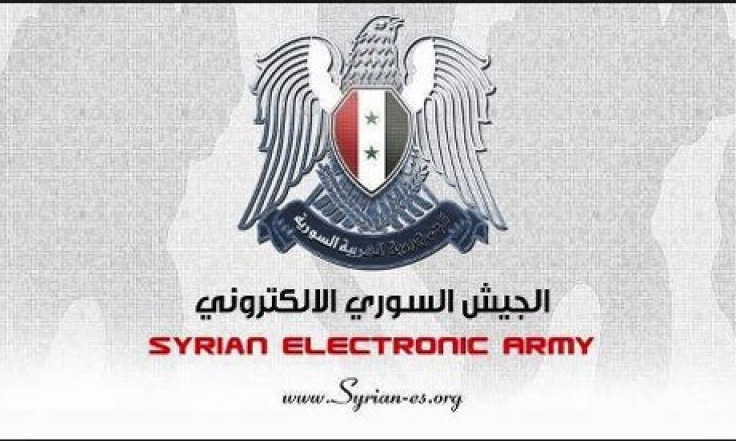 The logo of the Syrian Electronic Army
Its best-known attacks have been against western media outlets, including Sky News, the BBC and the Guardian. It's most high-profile attack came when it hacked of the AP Twitter feed which saw $140 billion wiped off the S&P 500 index for a brief period.
While the group insist that it has no official links to the Assad regime, it is widely believed that the group receives financial and logistical support from the Syrian government.
Leaks
Last year, according to leaked documents from Edward Snowden, the NSA had access to most of Microsoft's biggest products including email services Outlook and Hotmail along with cloud storage service Skydrive and of course Skype.
According to the files leaked by Snowden, the amount of data flowing to the NSA from Skype tripled following its acquisition by Microsoft.
The company is now under investigation by Luxembourg's data protection commissioner over privacy concerns.
© Copyright IBTimes 2023. All rights reserved.