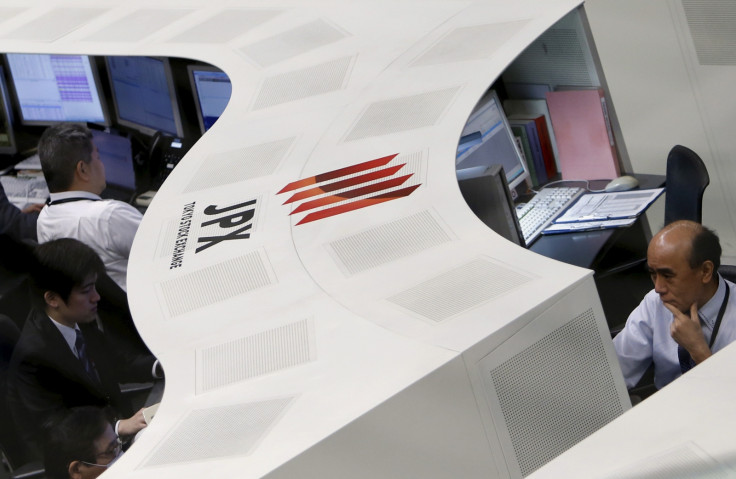 The upcoming meeting between US President Donald Trump and Chinese President Xi Jinping on Thursday (April 6) has not substantially shook up Asian markets, which have remained relatively flat at midday trading hours.
Trump's anti-Chinese sentiments, a key rhetoric of his campaign trail, may be put to the test and the true picture of US-China trading relationship is expected to become clearer as both leaders meet.
Gary Burton, market analyst at IG Melbourne, also reflected a positive sentiment, "Past presidential meetings have political leaders coming away with a positive view of relationships going forward. The same could be expected at the meeting with China's president Xi Jinping later this week with President Trump at Mar-a-Lago golf club in Florida."
Japan analysis: Nikkei 25 -Up by 0.33% to 18,872.21
Toshiba has emerged as one of the strong performers as its shares rose by 3.4% in the wake of a potential earnings delay and bankruptcy of its nuclear unit in Pittsburgh.
Hong Kong analysis: Hang Seng - Down by 0.11% to 24,233.69
Lenovo, China Petroleum and Chemical Corp, and Tencent Holdings have been some of the strong performers.
Tencent's acquisition of a 5% stake worth $1.75bn in Tesla Inc may reflect the Asian internet giant's goal to innovate.
China analysis: Shanghai Composite- Up by 1.23% to 3,262.04
China's proposal for a new special economic zone to mimic Shenzhen had sent investors scrambling to get a slice of the pie. The new city, known as Xiongan New Area, will be based in the Henan province in central China.
South Korea analysis: KOSPI- Down by 0.17% to 2,157.37
KOSPI may be weighted down by the negative outlook of Hyundai and Kia motors, in the wake of a Reuters report which stated that the automotive firms are cutting production in their Chinese factories.
Diplomatic tensions between South Korea and China over the installation of the THAAD missile system near Seoul is reported to be the source of the decision.
Australia analysis: S&P/ASX 200 - Up by 0.25% to 5,871.2