A scrap dealer has been likened to Indiana Jones finding the Lost Ark, after a golden egg he bought at a bric-a-brac market turned out to be a £20m long lost Fabergé egg.
The ornamental egg is one of the 50 Imperial Easter Eggs that were designed by Carl Fabergé for Russian Royalty between 1885 and 1917.
The owner, who wants to remain anonymous, had kept the treasure at his flat above a Dunkin' Donuts in America's Midwest after buying it for $13,000 (£8,000) at an antiques sale, with the intention of melting it down for its gold.
But one evening in 2012 he became intrigued and Googled "egg" and "Vacherson Constantin", the name inscribed inside the watch.
A newspaper article then appeared with a picture asking: "Is this £20 million nest-egg on your mantelpiece?"
He then boarded a plane to visit Kieran McCarthy, a London Mayfair Faberge expert from Wartski, the jeweller.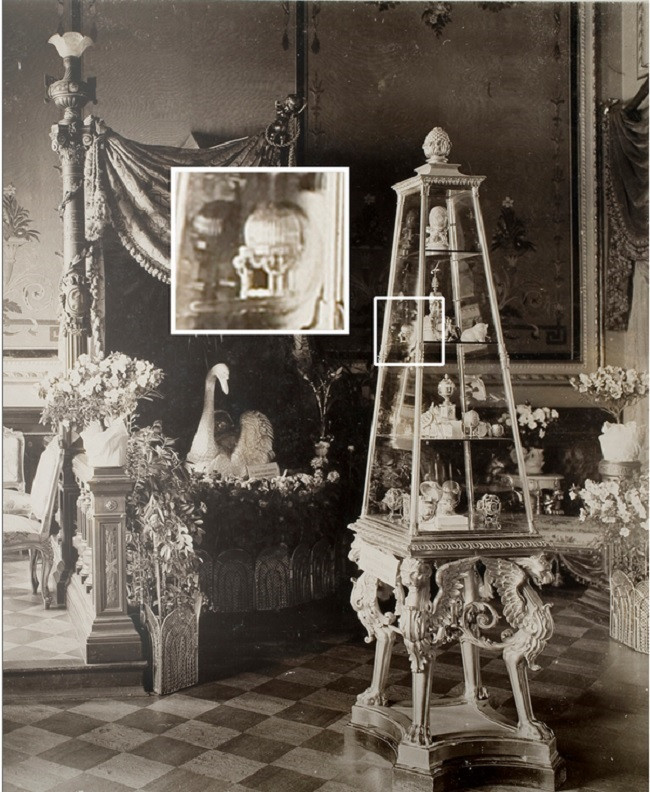 He said: "I could never have dreamed something of this calibre would just walk through our door."
The owner showed McCarthy pictures of the egg beside a chocolate cupcake in his home.
"From caviar in Moscow to a cupcake in the American Midwest, " he joked.
"The seller could never have conceived of the life the czarina lived. And the czarina could not have conceived of the life lived by the finder."
McCarthy afterwards flew to the US to verify the discovery.
He said: "I examined it and said, 'You have an Imperial Fabergé Easter Egg', and he practically fainted.
"I have been around the most marvellous discoveries in the art world, but I don't think I've ever seen one quite like this – finding extraordinary treasure in the middle of nowhere."
Fabergé Egg Facts
The egg was given by Tsar Alexander III to the Tsarina for Easter 1887.
It was last seen in public in March 1902 in an exhibition of Imperial treasures in St Petersburg.
After it was seized by the Bolsheviks it was last recorded in Moscow in 1922 when the Soviets sold it as part of their 'Treasures into Tractors' policy.
It was later listed as a "Gold Watch in Egg-Form Case" and sold for £875 – in a 1964 New York auction.
The owner then died in early 2000s and the egg not believed to be of great value found its way to a bric-a-brac stall.
Wartski bought the egg for a private collector and will be displayed in London from April 14 to 17 at the company's headquarters in Grafton Street, Mayfair.