Ethiopia has criticised the EU migration policy towards Eritrea, arguing that it emboldens the Eritrean regime. The EU set up a trust fund to boost economic development in Eritrea and other countries that people try to leave with the hope of finding a better life in Europe.
"We believe what they are trying to do will further embolden the regime [in Eritrea]," Ethiopia's Information Minister Getachew Reda told journalists in the capital Addid Ababa, the BBC reported.
Reda further alleged that Eritrean President Isaias Afwerki would use the UN money to fund rebel movements that aim to destabilise the neighbouring Ethiopia. Eritrea was the African country with the highest number of people who tried to leave for Europe in 2015.
The United Nations Human Rights Council accused the country of carrying out widespread and gross violations of human rights that may amount to crimes against humanity. The commission also claimed Eritrea was not in a position to provide accountability for such crimes which should then be investigated by the International Criminal Court.
However, the country's minister of information, Yemane G Meskel, accused the UN commission of inquiry of being biased.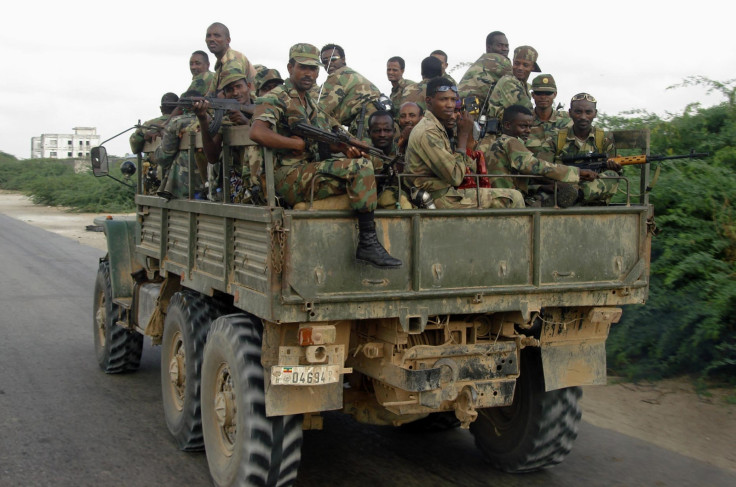 Tensions grow between the two countries
Reda's comments came a day after both countries blamed each other for intense fighting along the border. The motive behind the clashes is as yet unclear, but Eritrea alleged Ethiopian forces unleashed a full-scale attack on the frontier.
Investigations on the death toll are still ongoing, but an Ethiopian government official told AFP news agency that there were "significant casualties on both sides".
Tensions between Ethiopia and Eritrea have been running high since protests in Ethiopia's Oromia state started in November 2015. Oromo people – Ethiopia's largest ethnic group – have been calling for self-determination, but Ethiopia claimed protests had been orchestrated by Eritrea in order to "infiltrate troublemakers" in the country. Eritrea denied the allegations.
The two nations fought a civil war (1998-2000) due to border disputes. The conflict erupted just a few years after Eritrea had ended its 30-year-long war to gain independence from Ethiopia.