Migrant crisis: UberGiving campaign sees Uber collect donated items for refugees in 23 cities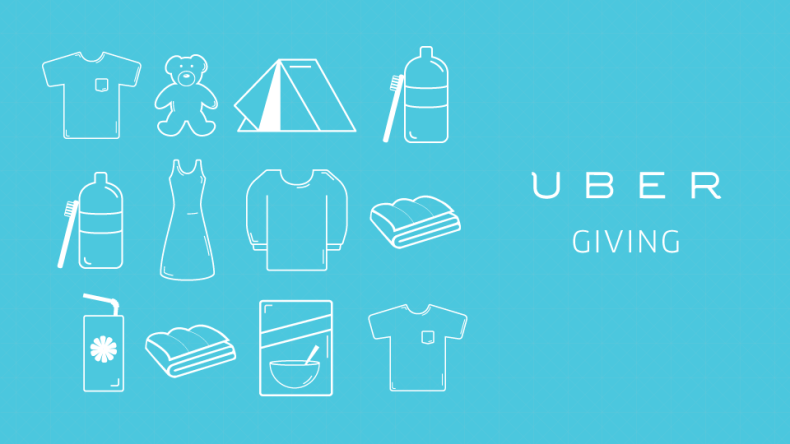 Controversial app-based taxi firm Uber is running a campaign to collect unwanted goods from users' homes and drive them to participating charities where they can be sold to raise money for refugees, or to be sent to where they are most needed.
On Wednesday 9 September and Thursday 10 September, Uber drivers in 23 cities across Europe will be available to pick up donated items and drive them to donation points. There are 20 countries taking part in the UberGiving drive, with confirmed details announced so far in the UK, Germany, Italy, Prague, Hungary, the Netherlands, Slovakia, Finland and Estonia.
In the UK, Uber is working with Save the Children. The UberGiving drive for the UK will be held on 9 September between 12pm to 8pm in eight cities – London, Manchester, Merseyside, Newcastle, Sheffield, Bristol, Birmingham and Leeds.
All users need to do is prepare the items they would like to give away and then open the Uber app and swipe the slider to "Giving". As the items will be sold in Save the Children shops across the UK to raise funds for child refugees, users can donate everything from books, designer clothes and bric a brac to small furniture items.
London users can help by bringing items to work
There is no set limit to how much a user can donate, but Uber drivers will only have time to take one car load per user. If users have more items still that they would like to donate, Uber will email them further details of how they can do so.
However, for users living in busy cities like London, Uber told IBTimes UK that its drivers might not have time to make it out to far-reaching boroughs in Greater London and back, so users are advised to bring the items they would like to donate with them to work in Central London, and then call for the Uber to pick the items up from their workplace.
Uber is not willing to disclose the number of drivers taking part, but the firm said it would be monitoring demand for UberGiving drivers from hour to hour. Drivers are sent an email giving them the option to opt in to the campaign, and all the trips they make as part of the charity drive are paid for by Uber.
Some countries will give items direct to refugees
In July, Uber held a one-day publicity stunt where users were invited to swipe to request a free delivery of ice cream. The offer was so popular that 15,500 ice creams were delivered across the UK in one day, although some users found it hard to grab an available driver in London.
Each country involved in UberGiving will run its drive in its own way. So for example, in the Netherlands, Uber is asking users to primarily donate sleeping bags, which will be sent to the thousands of refugees currently arriving in Greece, many of whom are sleeping in the streets.
Meanwhile, in Italy, Uber is partnering with the Red Cross and is urgently seeking new shoes and underwear for children, as well as used child and adult adult clothing, winter wear and blankets.