After journeying thousands of miles and risking their lives, the thousands of refugees who poured into Germany and Austria from Hungary over the weekend (5-6 September) received a warm welcome.
Arriving on foot, trains and buses, tired but relieved refugees were welcomed with open arms by both locals and volunteers. Heartwarming images from Dortmund to Munich to Vienna showed migrants being offered food and shelter while children were handed out toys.
The remarkable scenes came after Hungary let their huge number of refugees past west through the country, allowing migrants to cross the border into Austria and travel further north into Germany.
After images of the death of Syrian child Aylan Kurdi were shared around the world, both Germany and Austria agreed to waive rules requiring refugees to register an asylum claim in the first EU country they reach. But after thousands arrived in western Europe over the weekend, Austria has indicated that it will reinstate border checks and revoke the waiver.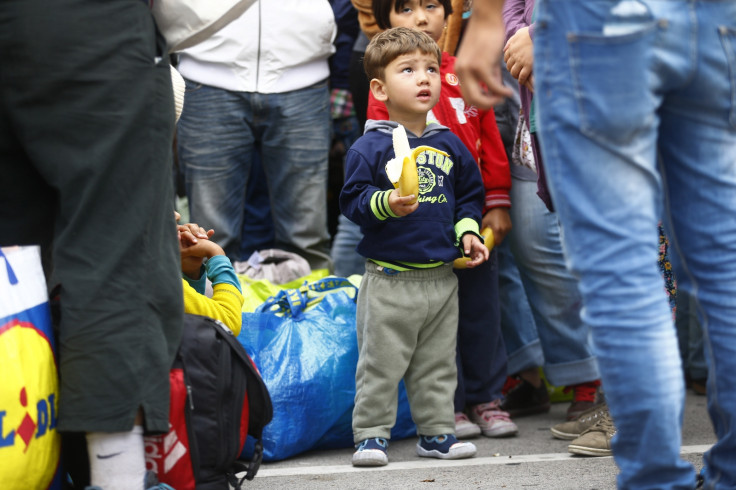 The EU remains deeply divided over how to cope with the influx of people from the Middle East, Africa and Asia. German chancellor Angela Merkel has offered all Syrians asylum in the country, with the country expected to take in 800,000 refugees this year.
But as huge numbers of refugees continue to try and reach Germany, Merkel has asked for a coordinated response from the rest of Europe. "Sure, we can take in and integrate 800,000 refugees this year but everyone should know that it can't continue at that rate. We need a different European refugee policy. Germany, Austria and Sweden cannot alone take in refugees," she said.
David Cameron is expected to outline his government's measures for taking "thousands more" refugees from Syria, with the Prime Minister is likely to confirm some of the UK's £12bn ($18.2bn) aid budget will be diverted to councils in a bid to help those fleeing the Middle East for Britain.
Music used in this video: "Welcome" by Jahzzar - Courtesy of Free Music Archive