Mike Pence pledges support to South Korea after failed North Korea missile launch
The US vice-president claims the country's resolve to help them 'has never been stronger'.
US Vice-President Mike Pence has assured South Korea that the US commitment to supporting them "has never been stronger" following a failed attempt by North Korea to launch a ballistic missile.
Pence had travelled to the capital of Seoul to speak to American soldiers based on the Korean peninsula on the back of tensions growing between the US and North Korea.
Following action by the Trump administration to attack an Isis tunnel complex with a MOAB strike, North Korea warned it could respond with "all-out war".
North Korea's latest failed launch of a ballistic missile occurred just hours before Pence's arrival and during his flight aboard Air Force Two (the code name for aircraft carrying the vice-president of the US) to Seoul, and he was defiant that "freedom would prevail" against the controversial nation after their latest "confrontation".
"This morning's provocation from the North is just the latest reminder of the risks each one of you face every day in the defence of the freedom of the people of South Korea and the defence of America in this part of the world.
"The opportunity for me to be here today at such a time as this is a great… a privilege for me. But let me assure you, under President Trump's leadership our resolve has never been stronger.
"Our commitment to this historic alliance with the courageous people of South Korea has never been stronger. And with your help, and with God's help, freedom will ever prevail on this peninsula."
Pence was complimentary towards the South Korean people as he praised their "valour" in spite of concerning behaviour from their neighbours.
"In these troubled times in this part of the world, your courage and your valour still amazes the American people.
"This is a challenging time, all over the world but especially here in the Asia-Pacific."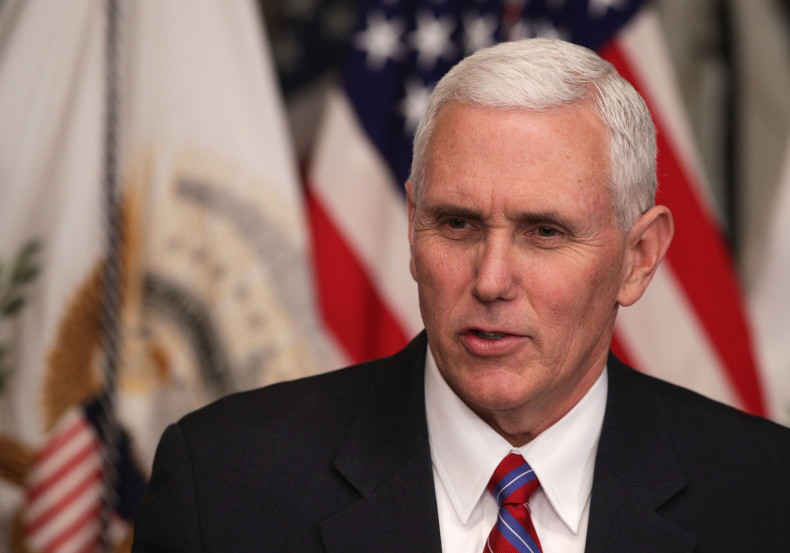 An official on Air Force Two had told reporters that the US would not take immediate action against North Korea because the launch had failed, but added that other measures would have been carried out had they been successful in another test.
Pence is currently on a tour of the Asia-Pacific region and is planning to make visits to Tokyo, Jakarta and Sydney along the way.