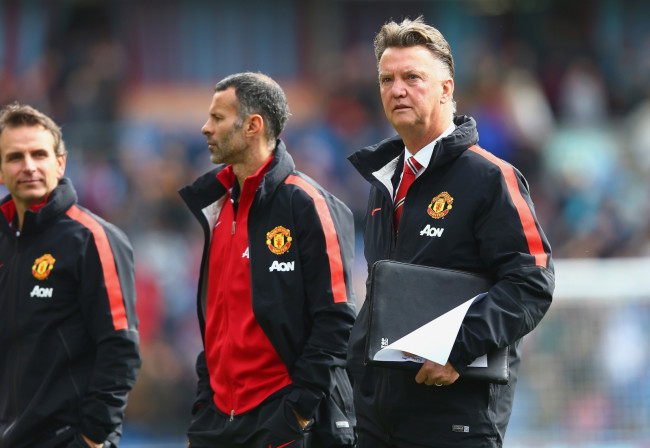 Mike Phelan represented Manchester United as player and assistant manager, winning five Premier League titles, the FA Cup, League Cup and European Cup Winners' Cup in the process. Now working at Norwich City, he has agreed a series of exclusive columns with IBTimes UK.
In the first installment, Phelan talks about United boss Louis van Gaal and the turbulence the new regime has endured in the early months of the Premier League season.
When you look at Sir Alex Ferguson and Louis van Gaal, there are plenty of similarities. As people they're very forthright, they know what they want, they're very organised. They've been at the highest level so they know how to handle situations.
I just think there's still a question of what Louis van Gaal's team is. I watched the game the other night against Southampton, and you're still not quite sure what the philosophy is. He keeps talking about the philosophy but I'm not sure what that is right now, because it's never been explained to anybody.
He's brought in three at the back, which is something he's done in Europe, at all the other clubs he's been involved in. If he wants to bring that to the Premier League, that's the way he wants to do it. He's got to look at the players he's got, in terms of how he wants his system to work.
Three at the back is a tricky one for the Premier League. Everyone talks about possession, possession, possession. Everyone seems to be keeping the ball all the time and forgetting there's a business of scoring goals. It can leave you a little bit exposed.
The Premier League is different from the other major European leagues because there's a lot of variety in this country, a lot of different ways to attack and to defend. In Europe, there are certain stronger teams that play a specific way and there is a defined way of playing in the Spanish league, the Dutch league, the German league. Whereas in the Premier League, the variety is massive; it changes from game to game.
The Van Gaalacticos
Obviously Van Gaal signed a lot of players in the summer but a few of them were on the radar when I was working at the club. When David Moyes took over, two or three of those players were already in the offing. I don't think it was something totally out of the blue; there was an identification process in place.
Luke Shaw was certainly known to us – but it wasn't just Manchester United looking at Shaw, everybody else was looking at him because he was English and he could be available. He was one that would always have been on Manchester United's list of targets anyway. We knew about Herrera because of his games against us in the Europa League, and what he brought to the place.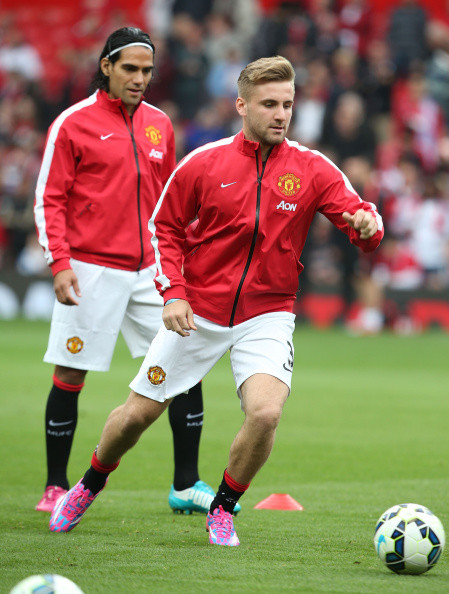 Di Maria? Listen, anyone would take Angel Di Maria if he was available. I'm not sure he was available at the time when we were looking, but if that had cropped up he would have been discussed. Big clubs identify the big players, but they're not easy to get without paying big money.
In the case of Radamel Falcao, I think he was available quite last-minute and, at that moment in time, Manchester United were looking to make major signings because of the position they were in, having finished seventh last season.
They were flashing the cash around a little bit and wanting to invest in the ready-made product rather than continuing with the process that was in place. But that was because things weren't going right on the field; they needed to make a statement. Someone like Falcao was available and he's a top player.
Did Sir Alex ever have the sort of budget Van Gaal had in the summer? I don't really know, because that would have been up to the manager. Certainly in my time with Sir Alex, we never really thought about spending that type of money in one go. Over a period of time it can mount up to that amount, but in one hit, that was a huge display of intent. I don't think at any one point we had that opportunity, or even thought about it.
I'm not party to board meetings and I wasn't party to discussions with the CEO and the owners. But I would have said that, in my time with Sir Alex, it wasn't necessary to do that because with the group of players we had, the dynamic of the group, it only needed one player tweaked here and there to make it better and take it to the next level. When Sir Alex left it seemed the direction the club took was "let's spend big and change it a little bit". That's a policy they have, and that's up to them.
Danny Welbeck was United through and through
While all the players were coming in, of course, United sold Danny Welbeck to Arsenal. I think Van Gaal went on record as saying he didn't score enough goals, so that's why they let him go. But for me Danny Welbeck epitomised what Manchester United was all about.
You had a kid who was seven years of age when he joined the club, he's Manchester united through and through. OK, you could say he never got the opportunity to play in his best position, which is as a striker, but Danny Welbeck grew into the club, he grew and matured as a Manchester United player, he loved it at Manchester United.
I'm not saying you have to keep somebody just because you love them to death, but his ability was there. I was surprised that they actually sold him for the money they sold him for, and, to another club in England. That's what surprised me more than anything, but that's football. I suppose it was part of the deal to bring in others, get one out, get one in. I don't really know what the dynamic was, but, for Danny Welbeck, it's turned out to be a very good move. He chose well.
Would Sir Alex have sanctioned the sale of Welbeck? I wouldn't have thought so, but I couldn't be sure of that because you never know what's around the corner. Because of it being Danny Welbeck, because of the academy system, because of us producing young players and giving them the opportunity, it would have been a very, very difficult decision to make.
Sir Alex is relaxed
People ask which of the new players excite Sir Alex. I would have thought he gets excited by Di Maria, because of the qualities he brings to the game. He's different, and that's what makes you become a Manchester United player.
Di Maria is a really, really top performer and you're looking to that kind of player to bring a new dynamic to the team; you don't just want someone that can do what another player can do. You want somebody to come in and change the way things are happening and Di Maria can do that; he has got dribbling skills, he has got vision, he has got goalscoring ability, he gets bums off seats with some of the contributions he makes, and he's actually fitting in pretty quickly.
Ultimately, though, Sir Alex is a supporter now. I'm sure he gets as frustrated as anybody when things aren't working out, but I don't think he's got any issues at all about retirement, and I don't think it really gets to him as much, he's quite relaxed about what's going on.
He's been massively successful, so it's a case of sit back and let somebody else get on with it. I don't think he's an interference at all.