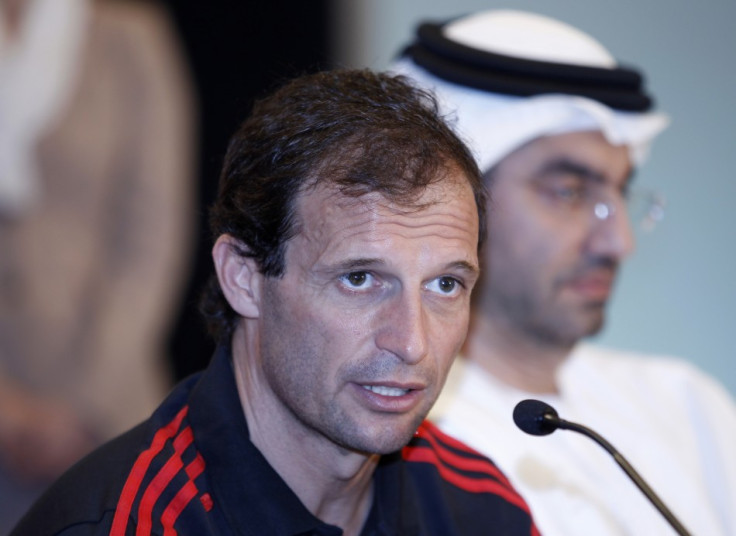 Italian champions AC Milan have agreed deals to sign midfielder Kevin Constant and defender Francesco Acerbi, according to a statement on parent club Genoa's Web site. The Rossoneri are staying true to last season's promise to carry out a summer revamp of their side and bring in fresh talent, as they bid to defend their league title and reclaim their status as one of the premier European clubs. In addition, the Italians have also released French midfielder Mathieu Flamini, on a free contract, after failing to agree a new deal.
A report on Fifa.com confirms French-born Guinean player Constant will join Milan on a year-long loan, from Genoa, with an option for a permanent deal at the end of that period. It is believed 25 year old Constant will replace Ghanaian international Sulley Muntari, who has been ruled out for six months with an anterior cruciate injury in his left knee.
"It has been a quick decision to take Constant and I must thank (Genoa) president (Enrico) Preziosi," Milan vice-president Adriano Galliani told Italian newspaper Gazzetta dello Sport, adding, "He was a player that we wanted to sign last year. In agreement with our coach, we have decided to get him once we found out about Muntari's injury."
Meanwhile, Milan also confirmed the capture of Italian defender Acerbi. The 23 year old started his career at local club Pavia and has spent time at Reggina and Chievo. The deal to bring him to the San Siro was a little more complicated as Chievo only owned 50 percent of the player; the other half was held by Genoa. It appears that Genoa, according to a Goal.com report, bought out Chievo's share of the player for €4mn before arranging a similar deal with Milan.
In other transfer news for the champions, former Arsenal midfielder Mathieu Flamini has been released on a free transfer, as the Italians look to step up efforts to secure Liverpool midfielder Alberto Aquilani on a permanent basis. The 27 year old Italian midfielder spent last season on loan with Milan.
Meanwhile, Constant and Acerbi will join Italian midfielder Riccardo Montolivo and Malian international Bakaye Traore as summer signings.
In other news, long-serving Dutch midfielder Clarence Seedorf has left the club, after making more than 300 appearances for the San Siro club between 2002 and 2012. In addition, Seedorf also played for rivals Inter Milan, for three years between 1999 and 2002, making 64 appearances for them.
Seedorf is assured a place among European legends of the game after becoming the first player to win the Champions League four times and with three different clubs - Ajax (1995), Real Madrid (1998) and Milan (2003 and 2007). At a press conference held to mark his farewell, Galliani described the player as one of the greatest in the club's history.
"Clarence has won four and a half Champions League titles. He won with Ajax, with Real Madrid, where he was about to win it again when he moved to Inter, and twice with us. When Milan played well, which happened often, and each and every time it occurred Seedorf played an amazing match. He is a world class player. He has played wide in midfield and as a support midfielder to the strikers at the highest level. In Munich in 2007 he was decisive in a fundamental match. It took a lot of work to being him to the club. In 2002 he agreed to come to Milan and made his debut against Liberec. That same evening we had brought back Costacurta into the fold and had bought Nesta, creating a Milan side that remained at the summit of the UEFA ranking for five years. It was a fantastic Milan. You didn't need to be a genius to understand how good Clarence was," Galliani said, according to the club's official Web site.
"I am leaving after 10 wonderful years. I arrived here at a delicate moment in my career, after having thought long and hard, and now I will do the same. I have to consider many aspects. I am looking for a project that convinces me. I am delighted about how my experience at Milan went. They were intense years, the seasons just flew by, as happens with all the beautiful things in life. I'd like to thank the club president and Adriano Galliani, all of the staff and everybody at Milanello. As for the fans, I would like to have the chance to thank them in a dignified way when the right moment comes along. I thank Italy, which has been my home for 13 years, and where I have brought two children into the world. There will always be a special bond, especially with the city of Milan," Seedorf said at the event.