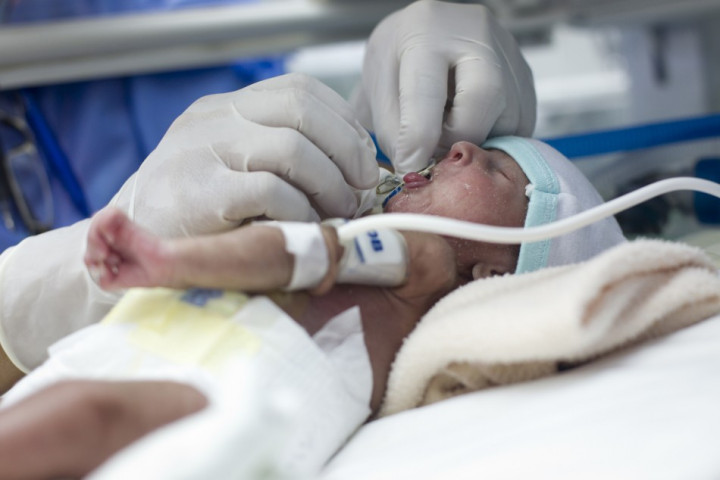 An infant's kidneys have saved the life of a young woman, after a seven-hour operation at St James's University Hospital in Leeds.
The organs were just 4cm long but will grow to three-quarters the size of an adult's.
Samira Kauser, 22, who was spending nine hours a night on dialysis after a genetic condition caused her kidneys to fail, thanked the child's parents for a "massive gift".
"When I found out (the donor) was a child who had died, I felt so sad," she told the Sunday Times.
"I thought about the parents and how much they wanted to donate and I knew I had to have the operation, even though I was scared."
She added: "Words cannot express the gratitude I feel to the parents of this baby.
"They have lost so much - much more than I can ever comprehend.
"Their only solace is that someone else has been able to carry on with their life. It's a massive gift."
The Sunday Times said the transplant had refuelled the debate about whether organs from so-called "beating heart" babies, who are being kept alive on ventilators but certified as brain dead, should be made available to patients on the donor waiting list.
It said a decision on the issue is expected within six months.
Transplant surgeon Niaz Ahmad, who led the team that carried out the transplant, told the newspaper: "There is such an acute shortage of organs that we're now prepared to do this.
"This case, I hope, shows that it can work."
Around 19.7 million people are on the NHS organ donor register.
More than 7,200 people are waiting for a transplant - 6,000 of whom need a new kidney.
A mother who lost two babies to heart defects is encouraging people to sign up to the organ donor register to prevent further tragedies.
Shelley Wealleans, still feels guilty for not agreeing to donate the organs of her first child, Lewis, when he died aged three months.
The decision came back to torment her eight years later when her third child, Mackenzie, needed a life-saving heart transplant - but died before one became available.
She told The Sun: "I wondered if it was payback for not donating Lewis's organs. My guilt will stay with me for ever."