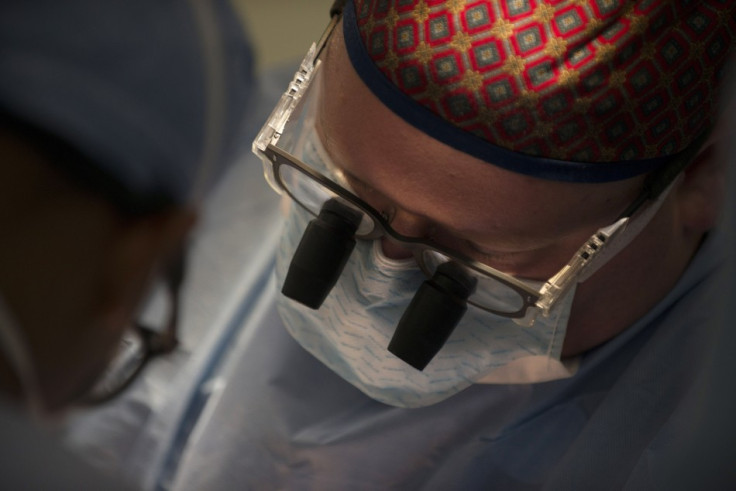 Organ donation has increased by 50 percent in the last five years, NHS figures have shown.
The number of deceased organ donors over the 2012/13 period rose to 1,212, an increase of 50 percent over 2007/08.
Over the last year, 3,100 people have had received a new organ from deceased donors.
Bill Fullagar, NHS Blood and Transplant (NHSBT) chairman, said: "This is an outstanding achievement that few thought possible. It is the result of the hard work and dedication of staff in hospitals and communities across the country.
"We must also share our heartfelt thanks with every family who, at a great time of sadness, supported their loved one's wish to donate their organs and transform the lives of up to nine other people."
Paul Murphy, an intensive care consultant, said: "We can and must do more because patients continue to die needlessly waiting for an organ transplant.
"Now we have the foundation to push on and create a donation and transplantation service that we can be proud of. Too many families continue to say no, sometimes even overturning their loved one's commitment to donate after death."
Murphy said that in 2011/12, 125 families overruled the donor's decision to give their organs. Often, this was because the family was unaware of their loved one's intentions and "found it difficult to come to terms with".
Drop in Welsh donors
Sally Johnson, NHSBT director of organ donation and transplantation, said: "We need a transformation in donor and family consent to organ donation because the UK's family refusal rate remains one of the highest in Europe.
"Without that, there is only a limited amount more the NHS can do to offer further hope to those on the waiting list for an organ transplant."
In Wales, the government is looking at implementing an 'opt-out' organ donation system, instead of having to opt in by registering as a donor.
The NHSBT report revealed that the number of donors in Wales fell over the last year, with some critics blaming talk of an opt-out scheme because it led to the assumption of automatic registration.
Health minister Mark Drakeford said: "There is no specific evidence that the fall in donor numbers is related to the Welsh government's proposed legislation on organ donation.
"We believe a system of deemed consent is the most effective way to increase the number of organs available for transplant and save lives.
"My focus remains on delivering long-term and sustainable increases in both organ donation numbers and a change in public attitude towards organ donation in Wales."