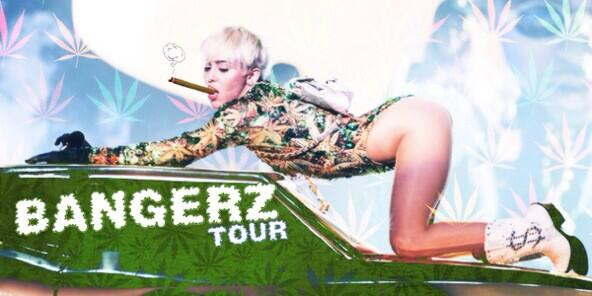 There are calls to axe Miley Cyrus Bangerz Tour after a backlash from parents who say they refuse to subject their children to "a porn show."
The singer known for causing controversy with her provocative stage performances kicked off her world tour in Vancouver on Friday (14 Feb).
The show was reportedly replete with lewd on stage antics with Cyrus miming a sex act on a man wearing a Bill Clinton mask, straddling a giant hot dog, being groped by her backing dancers and wearing a number of skimpy costumes as she performs suggestive dance routines.
According to Australian music blog, MusicFix, the 21-year-old's management have been subjected to a flood of complaints since the first show of the tour.
"Her team, including management, record label execs and the entire tour staff including the director, costume department and choreographers - have been called for an emergency meeting as arenas across the US threaten to pull out of the show," a source told the site.'
One insider said a parent contacted the singer's record company Interscope after walking out of the concert saying they would not subject their nine-year-old to a "porn show."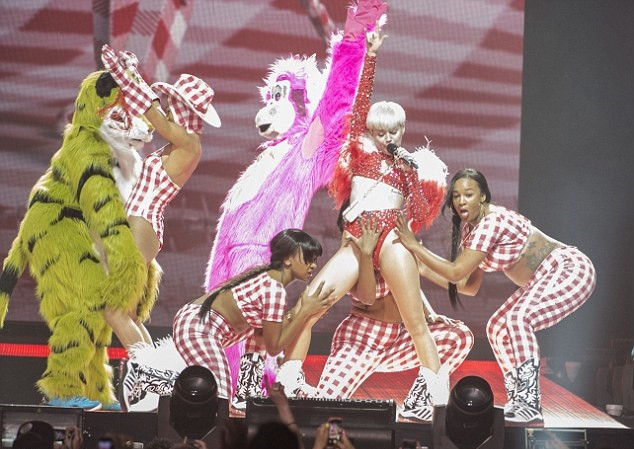 The reports seem to stack up next to Forbes magazine'sclaim demand for tickets has "softened" with the average secondary market price for Miley's Bangerz tour now at $182, is down from over $225 just two months ago.
LiveNation have responded to the reports with a statement denying there are any problems with the tour.
"There is no truth whatsoever to any stories or rumours of venues pulling out of the Bangerz Tour. Miley has created a tour that's big, spectacular, entertaining and everything you would expect from Miley Cyrus. Reviews have been amazing and most important, fans are loving the show and having a great time."
Before the tour began, Cyrus said she hoped the show would be 'educational for kids," describing her performances as art.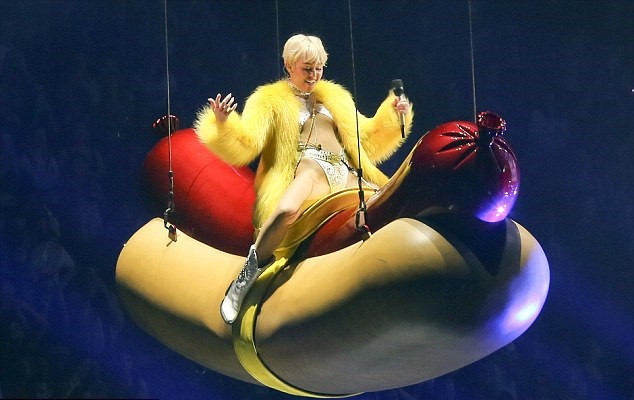 The former Disney star has admitted that her shocking antics are in part an effort to shed wholesome TV image.
Cyrus starred in the popular Disney show Hannah Montana winning a fan base of pre-teens.
Reinventing herself as a credible pop star, the singer caused controversy at the VMA's for twerking in a stage performance with Robin Thicke, stripping for her Wrecking Ball video and has repeatedly shed her clothes for magazines.
The Bangerz tour will take in 39 dates in North America and 21 in Europe, ending in mid June.