The town of Seseña, 35km south of Madrid, is blighted by an enormous mountain of old tyres covering an area of more than 10 hectares (25 acres). The residents don't complain – largely because there aren't any.
Seseña is Spain's most famous ghost town, a symbol of the country's economic fall since the housing bubble burst in 2008.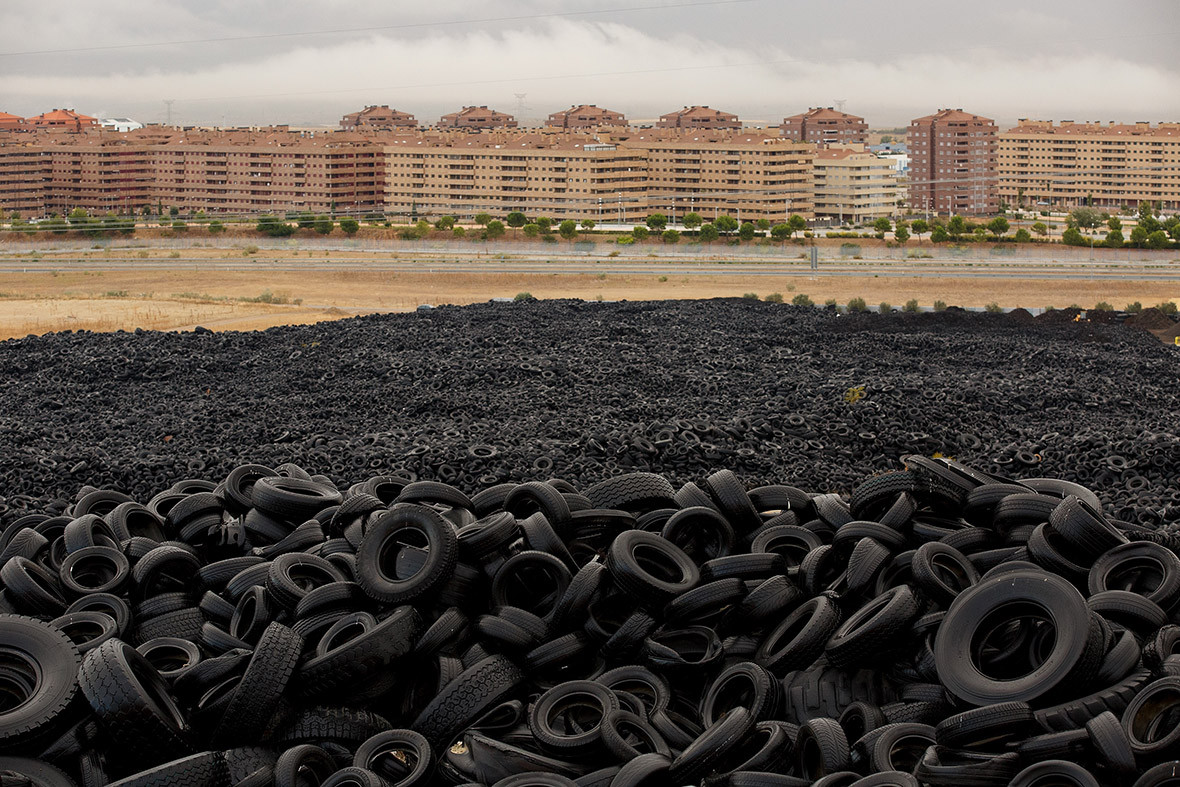 Developers began building the vast prison-like blocks in the late 1990s, hoping tens of thousands of people would buy apartments on Madrid's southern fringe.
The massive project soon became mired in scandal. Developers had not included utilities, such as gas and water in the plans, rendering the apartments uninhabitable. To nobody's surprise, it turned out the authorities had been bribed to approve the development.
Of the planned 13,500 units, fewer than 3,000 were sold, and less than a third of these were ever occupied.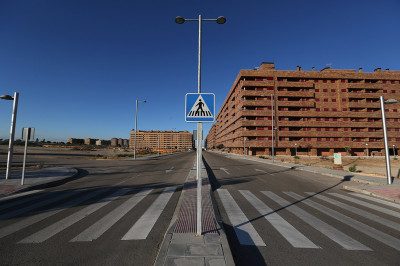 The massive pile of tyres started to form in the nineties when a company began using the site as a temporary storage area for old tyres due for recycling.
The dump was declared illegal in 2003 and the company abandoned the site. The environmental group Ecologists in Action estimates that there are 40,000 to 60,000 tonnes of tyres in the dump.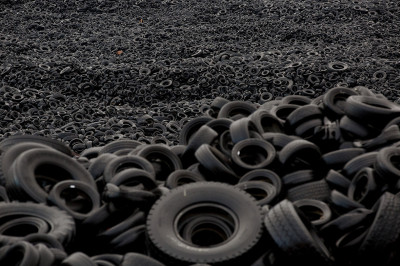 The regional government has now started processing the tyres, grinding them up to use as building materials, surfacing for roads, sports tracks and children's playgrounds. It is estimated that it will take about four years to completely eradicate the mountain of tyres.