Milos Raonic and Dominic Thiem will fight it out for the last qualification place from the Ivan Lendl group when they collide on the penultimate day of round robin action at the ATP World Tour Finals in London.
Where to watch live
Raonic vs Thiem starts at 8pm GMT on Thursday (17 November) and is live on Sky Sports 2HD and BBC Radio Five Live sports extra.
Preview
The knock-out stage comes to the ATP World Tour Finals a day early as Milos Raonic and Dominic Thiem tussle it out for the final qualification berth from the Ivan Lendl group. Defeats to Novak Djokovic and wins over Gael Monfils means both players are locked on one victory each heading into the last match of the round robin stage.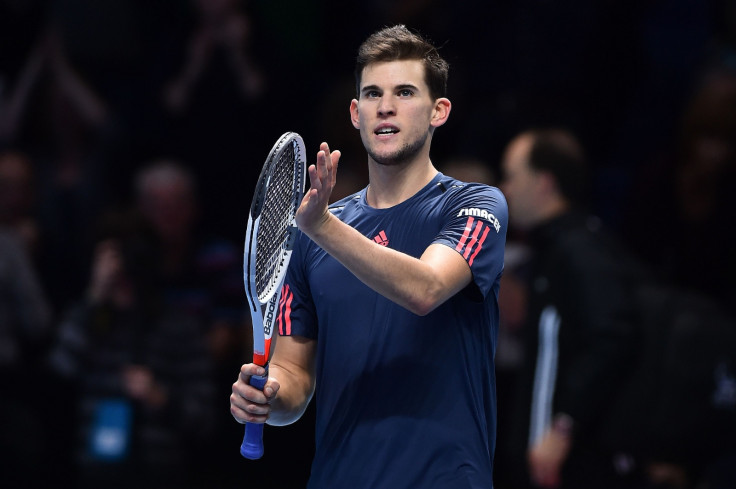 Canadian Raonic overcame Monfils in his opening match before running Djokovic close in a two-set loss to the world number two. Djokovic took both sets via a tie-break as Raonic was denied in cruel circumstances on day three.
Debutant Thiem meanwhile has perhaps represented the fairytale story of the season-ending tour finals. He took a set off Djokovic in his first appearance in London and though he fell away, his ability was there for all to see against Monfils in a fine three-set win.
The scenarios for the final round robin match of the group is simple. A win for either player, by any method, will be enough to reach the semi-finals for the first time in their career. Neither Raonic or Thiem can leapfrog Djokovic in the group, so they will face the winner of the John McEnroe group, yet the prize on offer is obvious for all to see.
What the players say
Milos Raonic: "I watched some of his match today. It was a little bit of a weird match, a little up and down. But he's been doing stuff well throughout this whole year. Obviously, just like myself, he played extremely well at the beginning of the year. Hasn't necessarily played his best tennis since. Fortunately for me I hope it works out that way. This is one of my best surfaces. I don't know if indoor hard courts is necessarily his. So hopefully I can take time away from him and play on my terms and have him react to the things I put forward and try to push him around.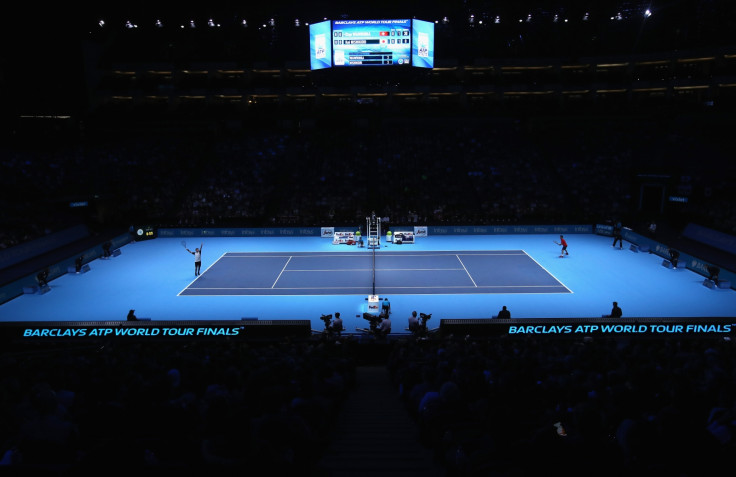 "Emotionally I'm a little bit upset, but it passes over quickly. It's not the kind of format where it stays with you. I have a chance in two days, 36 hours, 48 hours to come back and do better than I did today. I think I did a lot of things well that I hope I can continue into the next match. I hope I can serve a little bit better in the next one."
Dominic Thiem: "I think, first of all, I had a great off-season last year with very good tennis training, very good fitness training. Of course, in the beginning of the year I was winning a lot of close matches also against top guys like Nadal. I also won very close matches to get to these big matches. If it wouldn't go this way, probably I wouldn't sit here at the Finals now. But I was really winning a lot of tight and close matches at the beginning. This was helping me to grow self-confidence, to develop my game and everything.
Betting odds (source Betfair):
Milos Raonic 4/11 vs 23/10 Dominic Thiem
Head-to-head record: Raonic 1-0 Thiem. Last match Cincinnati Masters (hard) Raonic bt Thiem 6-3 6-4
Previous meetings at the ATP World Tour Finals: N/A