Almost a decade on from its first crack at an all-electric Mini, BMW Group is back with a new, zero-emissions concept of the classic city hatchback.
Primed to be shown off at the Frankfurt motor show in September, the Electric Concept is a vision of what a battery-powered Mini might look like. Parent company BMW says a production version of the electric Mini will be revealed in 2019.
That car, as announced earlier this summer, will be built at the existing Mini factory in Cowley, Oxfordshire, a decision made after Brexit fears hinted production would be taken abroad.
BMW's first foray into the electric car market was with a battery-powered Mini E in 2008.
Six hundred prototypes were produced and sold to customers as part of a global field test of the then-nascent electric car market. Findings gathered from that experiment helped BMW produce the i3 electric city car.
The second electrified Mini was a plug-in hybrid version of the 2017 Mini Countryman featuring a petrol-electric hybrid motor and was put on sale in June this year. For 2019, BMW will take the new Mini concept and begin selling the first mass-produced, fully electric Mini.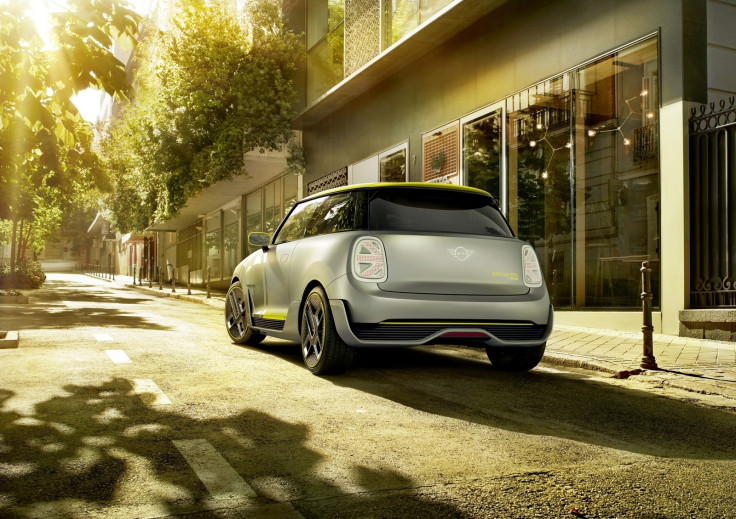 In its current guise, the concept borrows heavily from today's petrol and diesel powered Minis. Fake air intakes are in the same places as on its internal combustion siblings. BMW describes the sealed air intakes as "simulated".
Another nod to the current car is the way the rear bumper rises in the middle. On the current Cooper S model this is where the central exhaust sits, but here there is a light cluster instead. We wonder if BMW will stick with these artificial design touches, or if it will be brave enough to come up with something new in time for mass production at the end of the decade.
For now, the concept borrows many familiar lines from the current Mini, which is turn still doesn't look a million miles from the Sixties original. The electric concept retains its great-grandfather's circular headlights and shallow windows, while adding a little more shape to the doors.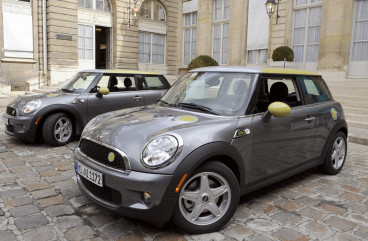 As the car is still just a concept, BMW makes no mention of performance, battery size, charging capabilities or estimated driving range. The concept is also lacking an interior.
The car is the latest step in BMW's "systematic electrification of the brand and product portfolio", says Harald Krüger, chairman of the board of management at BMW Group.
Despite replacing petrol and diesel engines with electric motors, BMW's emphasis with the Mini Electric Concept is on the Mini brand's dynamic driving style, something electric motors and their high performance at low speeds can offer.
"With its characteristic go-kart feel and powerful electric motor, the Mini Electric Concept is great fun to drive while also being completely suitable for everyday use - and producing zero emissions to boot," said BMW board member Peter Schwarzenbauer, adding that the concept is "how we at Mini envisage electric mobility in tomorrow's world".