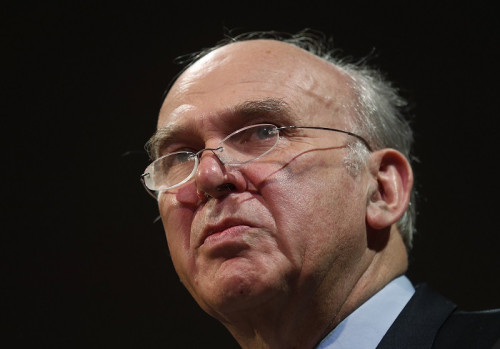 Rogue employers who do not pay their workers the National Minimum Wage will face an increased penalty of up to £20,000 as part of the UK government's crackdown on employers who break the law.
Currently minimum wage cheats must pay the employee's unpaid wages plus a financial penalty calculated as 50% of the total underpayment for all workers found to be underpaid. The maximum penalty an employer can face is £5,000 ($8,200, €6,014).
But following an announcement by David Cameron before Christmas, the government will increase the financial penalty percentage from 50% to 100% of the unpaid wages owed to workers.
The maximum penalty will increase from £5,000 to £20,000. Regulations introducing these new limits are subject to Parliamentary approval and are expected to be in force in February 2014.
The government also wants to go further and will bring in legislation at the earliest opportunity so that the maximum £20,000 penalty can apply to each underpaid worker.
"Anyone entitled to the National Minimum Wage should receive it. Paying anything less than this is unacceptable, illegal and will be punished by law," said Vince Cable, the Business Secretary.
He added: "So we are bringing in tougher financial penalties to crackdown on those who do not play by the rules. The message is clear – if you break the law, you will face action."
The government said intention is to penalise those with the highest levels of arrears.
Employers who are found to have made underpayments of more than £20,000 to any worker after the new laws come into force will not only pay the new higher level of penalties but will face this penalty for each such worker.
Where the underpayment for any individual worker or group of workers exceeds £20,000 the penalty will be restricted to £20,000 in relation to that worker or group.
"The plans announced today to quadruple penalties for rogue bosses who cheat staff out of the minimum wage should make employers think twice before illegally underpaying their staff," said Francis O'Grady, general secretary of the TUC.
She added: "It's great that the penalties for flouting the minimum wage have been raised and that it's easier to name and shame offending employers."
Chris Hares, campaigns manager for Intern Aware, said: "We are pleased to see the government raising the maximum fine for non-payment of the minimum wage, something that we have been calling for."
He added: "Whilst this sends a clear message to rogue employers, this will mean little if it is not coupled with effective enforcement of NMW laws - particularly in the case of unpaid internships, which has been lacking in the past."