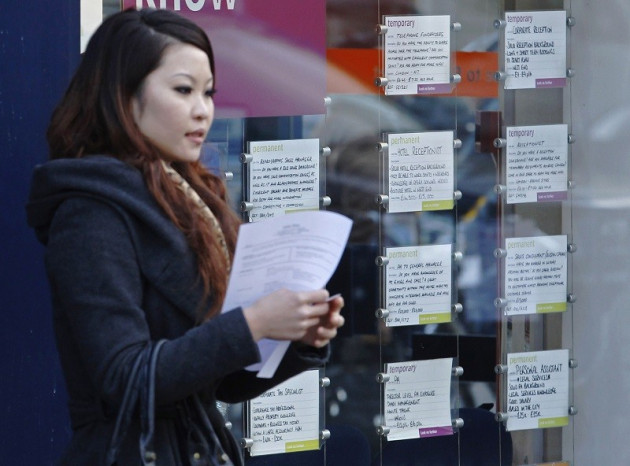 UK employers who do not pay the National Minimum Wage should be named and shamed on online peer-to-peer networks, according to a new report.
Information on NMW breaches should be shared on websites such as Trip Advisor, Money Saving Expert, Rate Your Tradesman and Which?, stated the Settle For Nothing Less study.
HM Revenue and Customs, which enforces the NMW on behalf of the Department for Business, should hire someone to disseminate that information, the study said.
The report, which was published by thinktank Centre for London, welcomed the government's new regime of publicly naming employers which have breached NMW laws.
But it argued the next level of deterrence and enforcement was to engage with peer-to-peer networks online and offline to spread the word about employers.
"Ensuring that all low-paid workers receive the NMW is the very least all working people should expect," said Frances O'Grady, general secretary of the Trades Union Congress.
She stressed: "There must be no hiding place for employers who try to cheat workers out of a legal wage and bosses who avoid paying the NMW should face prosecution, naming and shaming, as well as tough financial penalties."
The study also recommended the partial devolution of NMW enforcement to local authorities.
The report argued the current arrangements for compliance and enforcement are compromised by their "excessive centralisation".
"HMRC has neither the resources nor the relationships with employers and workers on the ground to enforce the NMW as effectively as is needed," said Andy Hull, the report's author.
He added: "Local authorities should have primary but not sole responsibility for NMW enforcement. We propose a new multi-layered architecture for NMW enforcement."
Sir Robin Wales, Mayor of Newham, expressed support for the report's recommendation.
"The NMW is useless unless we enforce it properly, and local authorities are the people to do it," said Wales.
"It's great this issue is gaining momentum and I look forward to working together to make local enforcement a reality."
A Department for Business spokesperson said: "HMRC investigates every complaint made through the free and confidential Pay and Work Rights Helpline and since October any employers who fail to pay NMW will be publicly named and shamed under a revamped scheme to make it easier to crackdown on rogue businesses.
"Any worker who feels they are not being paid the correct wage should call the Pay and Work Rights Helpline on 0800 917 2368."
An HMRC spokesperson said: "Last year HMRC action successfully resulted in over 26,000 workers getting back a share of £4m ($6.5m, €4.8m) in arrears. Following HMRC's investigations, 708 employers received a penalty."