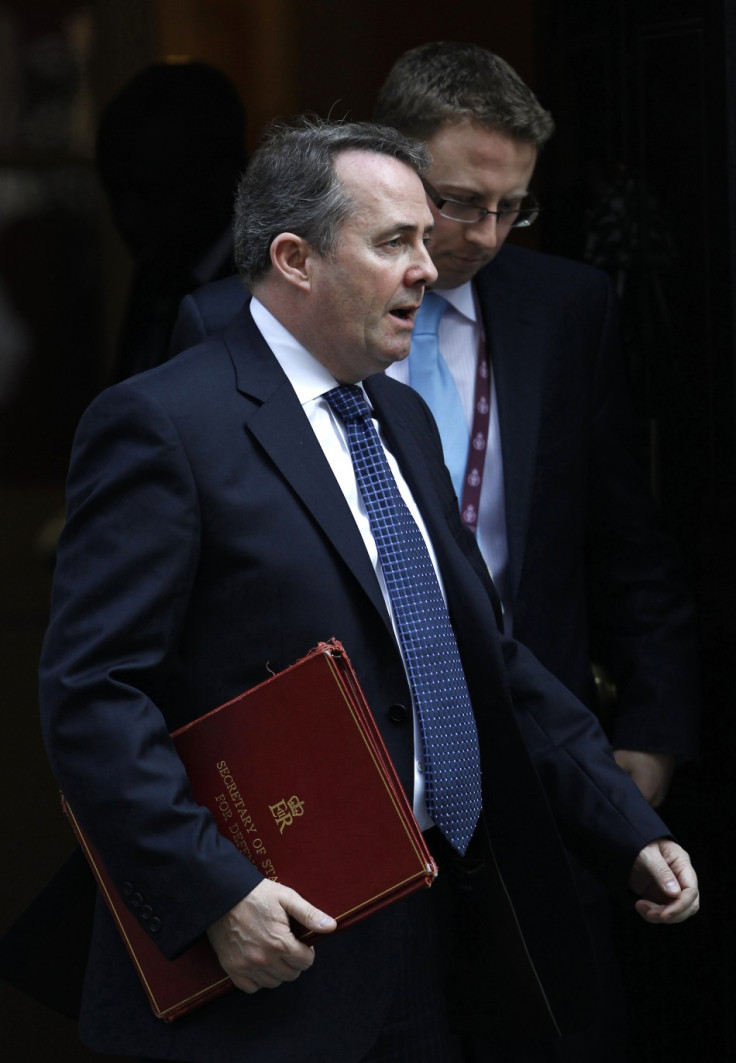 British Secretary of State for Defence Liam Fox came under fire Wednesday, accused of putting national security at risk. Fox is believed to have let a friend visit the Ministry of Defense by introducing himself as an "adviser to the Rt Hon Dr Liam Fox MP", according to a report in The Guardian.
The friend in question, Adam Werritty, 33, a defense consultant and former director of a health company, is believed to be an ex-flatmate of Fox and made as many as 14 visits to the MoD. He was also Fox's best man at his wedding in 2005.
Former Defence Secretary, Kevan Jones told The Telegraph the meetings could be "a threat to national security", particularly if the men discussed confidential matters.
The MoD issued a statement Wednesday night describing Werritty as a friend of the secretary, rather than an employee of the government.
"Adam is not and has never been part of Fox's official travelling party when the secretary of state is abroad on official business. In line with MoD guidelines the department only covers the costs of its employees," said a spokesperson.
In response to the criticism, Fox told Channel 4 that he never met Werritty in "an official capacity".
The opposition Labour Party is now asking about possible financial incentives Fox may have given Werritty. The party is also demanding that the MoD make public e-mails exchanged between Fox and Werrity, as well as minutes of their meetings.