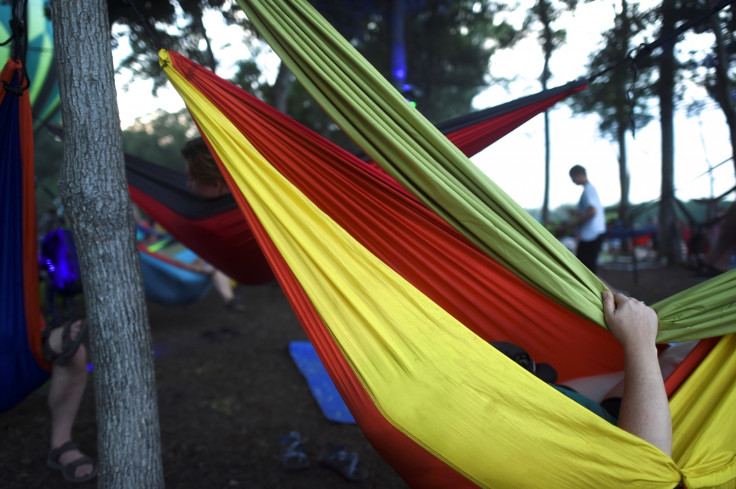 A Minnesota woman broke her neck and was left paralysed after a freak accident involving a hammock over Labour Day weekend.
Alyssa Pfannenstein, 25, was sitting in a hammock with her boyfriend Justin Janssen when a 15-foot birch tree it was tied to fell on top of her, WCCO-TV reported. Pfannenstein, who was watching her four-year-old daughter play in a park near Bemidji, had no idea that the tree was rotten from the inside.
She told reporters she heard a loud boom before being struck in the back of the head. "All of the sudden this big boom hit me in the back of the head," she told WCCO-TV.
"It was surreal. At the moment, there was not even time to panic because it happened so quickly," Janssen added. He said Pfannenstein's composure helped calm him and her daughter and "made us understand everything would be okay".
Pfannenstein shattered her C5 vertebrae and is paralyzed from the C5 vertebrae down, leaving her with limited mobility in her arms, a GoFundMe set up to help with her medical expenses explained. She underwent surgery to remove the bone fragments and repair damage to her spine.
Despite the accident, Pfannenstein has remained positive and says she is grateful it was her and not her daughter who was injured. She told WCCO that her daughter would not have survived it. "I would take a tree for her any day."
The young mother will enter a rehab facility to work on regaining her mobility, WCCO reported. In the 12 days since her accident, Pfannenstein has made significant progress at Hennepin County Medical Center.
According to WCCO, she is now able to feel touch and is praying she will make a full recovery.
"We just want to appreciate every miracle," her boyfriend said. "Accidents happen and we will get through this like anything else."