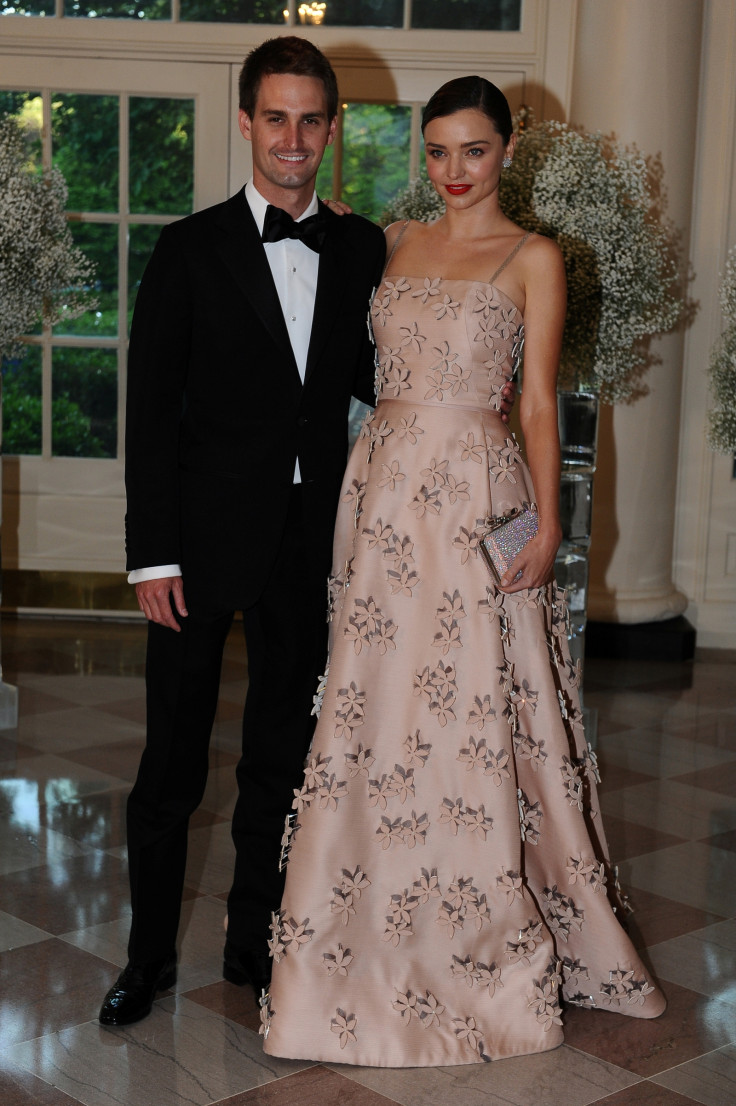 Supermodel Miranda Kerr and Snapchat's CEO Evan Spiegel have tied the knot after getting engaged in July 2016. They began dating in 2015.
According to E! News, the couple walked down the aisle in front of family and close friends at their home in Brentwood, California, on 27 May.
Around 50 guests attended the extremely private ceremony that was held at the couple's backyard. The guests were chauffeured to their home in cars.
A day before the wedding, rumours were afloat that the Aussie model and the tech mogul might be exchanging vows as a huge white marquee was being erected at their Brentwood mansion.
While the wedding was intimate, it was an emotional one as well as both bride and groom were in tears as they exchanged their vows, a source told E! News. "The vows were beautiful," the source added.
People reported that the wedding was a lavish affair.
"For a small wedding, it has been a huge production," the publication quoted a source as saying. "The wedding and reception are intimate, but lavish and classy. Miranda has been very involved. She has great taste and knew exactly what she wanted. She is very sweet. She is ecstatic to marry Evan."
Spiegel, 26, proposed marriage to Kerr, 34, on 21 July last year. Kerr revealed the story behind the proposal shortly after the couple announced their engagement on Instagram.
"[Was I expecting it?] Absolutely not," Kerr said. "He said to me, 'Miranda, I'm telling you now, this is the first and last time I'm going to kneel down in front of you'. I was terribly nervous and emotional, trembling with happiness."
Kerr was previously married to British actor Orlando Bloom. They started dating in 2007 and got married in June 2010. A year later they welcomed their son Flynn Christopher Bloom. However, their relationship did not last as they split in 2013. For Spiegel, however, this marks his very first marriage.