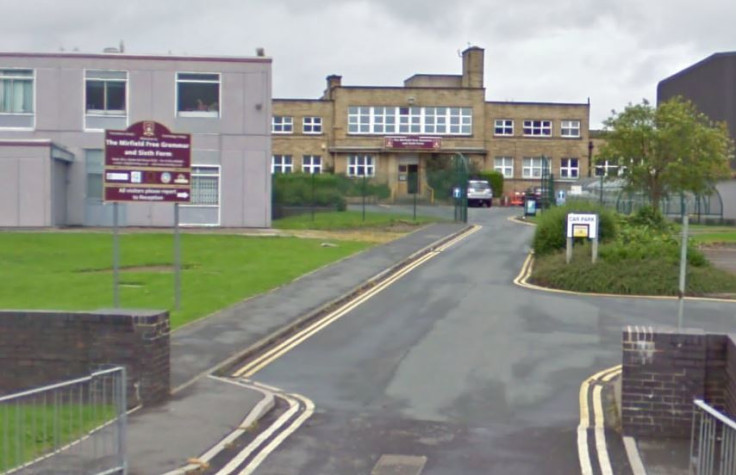 Muslim parents may take legal action against a Yorkshire grammar school after claiming it forced their children to pray outside in the freezing winter weather. Dozens of youngsters at Mirfield Free Grammar School & Sixth Form say they have had to worship in the rain and cold as their headteacher continues to refuse to provide a prayer room.
The school, which describes itself as "broadly Christian", could now face legal action from parents angry at seeing their children pray in "degrading" conditions. Families say the issue has been ongoing since October 2014, when the use of the school hall for prayer was withdrawn. This prompted more than 70 students to sign a petition to find indoor prayer facilities.
The school, which claims the hall was never intended as a prayer room, said students should "go off site" if they want to pray. Exemptions have been made for some students to visit the town's House of Resurrection monastery.
But parents said their children face a three-mile round trip to get to the prayer facility – and risk missing lessons. Pupils have instead been praying in the school playground and on the roadside.
Yunus Lunat, a solicitor at Leeds law firm Ison Harrison, says he is now acting on behalf of "a number of families" in the dispute with the school. He told IBTimesUK conditions at the school have gotten so bad students were now being given warnings if they are caught praying in the school playground or on school grounds.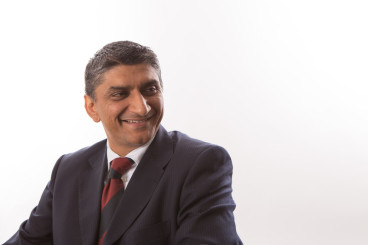 He said: "The school has warned students they are breaching school policy if they pray [on school grounds]. They are facing potential expulsions.
"The students are having to pray in extreme weather and then go back into a class environment. It's not good for their education."
He continued: "The students are not asking for anything that is outside the scope of the law. The parents and students are keen to stress that they wish to act within the law and are anxious to avoid any negative ramifications or reporting.
"The families have tried to solve this amicably with the school for over a year now. They have come to me as a last resort. The school is adamant that it meets the requirements of the Equality Act. I have written to the school asking them one question: how?
"That was two weeks ago and I have heard nothing back. Even those who pray outside – some are going outside the perimeter of the school to use the roadside – are being disciplined. It's overzealous and oppressive."
Lunat said a letter written by the school principal, Lorraine Barker, to the local MP on the issue had cited the government's controversial "Prevent" anti-extremism programme. One of the school's students previously fled to fight for Islamic State (Isis). Sixth former Talha Asmal, 17, died in a suicide attack in June after reportedly driving a vehicle packed with explosives into an oil refinery in Iraq.
Lunat said he had asked Barker to clarify what relevance the Prevent programme had in this issue, adding: "I am shocked and concerned because that has no relevance at all to what is going on here. This is simply about children being allowed to offer their prayers in peace, without interference or threat."
Akooji Badat, chair of the Masjid and Madressa Noor-Ul-Islam mosque in nearby Batley where many of the youngsters worship, accused the school of acting "disgracefully". He told the Daily Mail: "For children to be made to go outside in horrible conditions is surely wrong in anybody's eyes.
"I am hearing from parents that children have been soaked to the skin and cannot concentrate in lessons. This is the second winter in a row now.
"We have tried everything from handing over a petition signed by 70 pupils, hosting inter-faith meetings and talking to local politicians, but the school refuses to budge. It is not unreasonable to ask for the children to be able to pray indoors, like they used to."
Barker said in a statement: "We are a broadly Christian academy and have never had a prayer room. Before students join the sixth form we make them aware of the facilities we have on site and we are clear that we have no prayer room. Sixth form students are welcome to go off site in order to pray and we have made arrangements in the local community for this to happen."