EXCLUSIVE: Bully-Banks' New Firm Threatens 700 Lawsuits over Mis-Sold Derivatives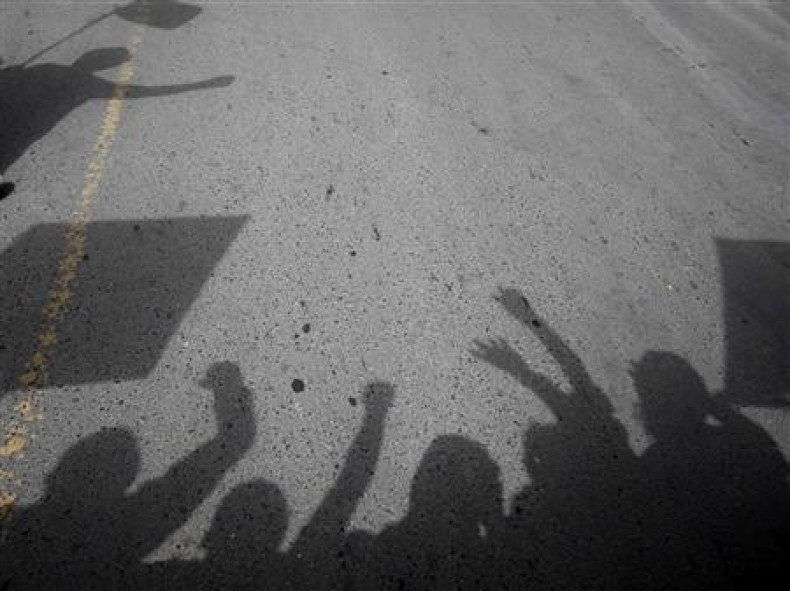 Independent campaign group Bully-Banks has set up a new company called Ordinary People in Business Limited (OPB), in order to help members to each separately start litigation proceedings against UK banks that they believe have mis-sold them complex derivative products.
Since Bully-Banks, which has 700 members, was advised by several solicitors that it would not be possible or advisable to file a large group class action suit, the campaign group set up the new company, which is limited by guarantee in order to help start the proceedings with the aid of two main law firms.
Headed by eight board directors, OPB is looking for its 700 member companies, and potentially 1,500 company directors, to subscribe in order to help facilitate litigation proceedings against the UK's largest banks - RBS, Barclays, HSBC and Lloyd's.
"It is absurd that we have got into this situation. Even when we met senior civil servants at the UK Treasury, they started the conversation by saying that they know [we] have been mis-sold these products and all the senior executives at the banks know this too yet our members are still finding it hard to get an answer or response from their banks.
"On top of this the Financial Services Authority (FSA) largely ignored our concerns and recommendations before they published their report in June," Jeremy Roe, founder of Bully-Banks, told IBTimes UK in an exclusive interview.
"We don't want to launch such high-scale litigation proceedings, nor are we bank bashers. We aren't idiots and we realise that we still have to have a reasonable working relationship with the banks, which we want to maintain, but setting up this new company to help facilitate members seeking litigation proceedings is the final straw. We just want the banks to stop their 'deny and delay' tactic and move on from the years of mis-selling and properly address what has led to this situation and help resolve all these cases in a systematic and communicative way," he added.
Roe, who runs a chain of holiday cottages, set up Bully-Banks after he said he fell victim to mis-selling.
The group is independent and is aimed at publicising what has happened so that those small-to-medium enterprises (SMEs) who have been mis-sold interest rate swap agreements (IRSA) know that there are many others in the same situation.
The aim is to help prompt the exchange of information, coordinate a campaign to involve parliament, the FSA and the media and assist in the coordination of legal action.
Bully-Banks has had hundreds of businesses join the campaign and met Treasury officials to deliver recommendations for how the FSA reviews could be better improved to provide compensation and sustainability for businesses that are sinking because of the product payment constraints.
On 29 June, UK lenders Barclays, RBS, HSBC and Lloyds Banking Group agreed to stop selling interest rate hedging products to SMEs after the FSA found them guilty of mis-selling derivatives products.
In early September, Martin Wheatley, the managing director at the FSA and CEO designate of the Financial Conduct Authority (FCA), published a report on clamping down on banks sales rewards to prevent future cases of mis-selling of derivatives to consumers.
However, Bully-Banks and other market experts have said that not enough was being done to deliver a simple compensation avenue for these businesses.
FSA spokesman Joseph Eyre told IBTimes UK last week: "Discussions with the banks have been wholly focused on getting the right outcome for those people who bought these products and insuring that there is a thorough review of their sales."
Eyre was not immediately available for renewed comment. Spokespeople from the UK Treasury were also not immeidately available for comment.
Exclusive: SME Consortium Meets UK Treasury on Banks' Mis-Selling Derivatives
Exclusive: UK Banks' Solvency Led to FSA's 'Diluted' Review on Mis-Selling Derivatives
FSA Tackles Banks Sales Rewards to Prevent Mis-Selling
Mis-selling Derivatives: Barclays, RBS, HSBC and Lloyds Banned From Selling Interest Rate Hedging Products