Miss Israel expresses dismay after Miss Lebanon selfie photobomb scandal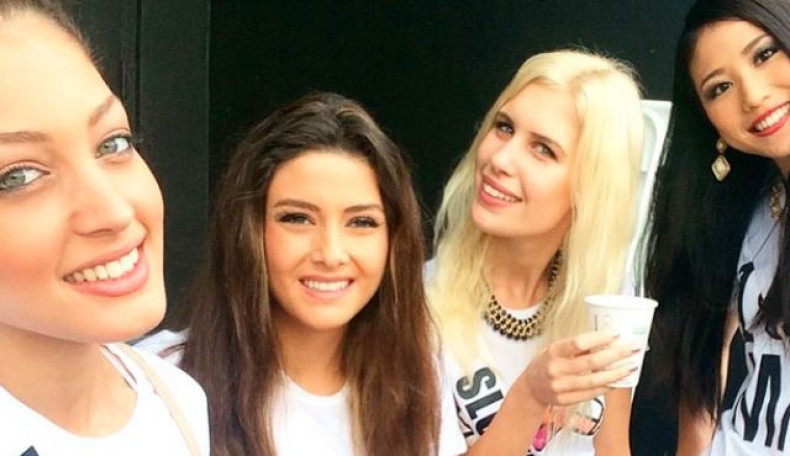 Miss Lebanon has defended herself against accusations of consorting with the enemy, after she appeared in a selfie with Miss Israel.
After Miss Israel, Doron Matalon posted the picture showing the two together with other women, Lebanese television station Al Jaheed criticised Lebanon's representative at the pageant, Saly Griege, for appearing in the picture.
On social media Lebanese have expressed their outrage, with some claiming that Griege should be stripped of her title for appearing in the shot.
However, Griege said that Matalon managed to take the picture despite her best efforts.
"Since the first day of my arrival to participate to Miss Universe, I was very cautious to avoid being in any photo or communication with Miss Israel (that tried several times to have a photo with me)," Greige wrote in English on her page.
"I was having a photo with Miss Japan, Miss Slovenia and myself, suddenly Miss Israel jumped in, took a selfie, and put it on her social media."
On Sunday, Matalon re-posted the picture and expressed her dismay at the controversy.
"It doesn't surprise me, but it still makes me sad. Too bad you cannot put the hostility out of the game," she said.
Israel occupied parts of Lebanon until 2000, and the two countries are still officially at war.
Since the 2006 war between Israel and Hezbollah, the border of the countries has been largely quiet.
Lebanese who travel to Israel risk imprisonment on their return, and all Israeli goods are banned in Lebanon.